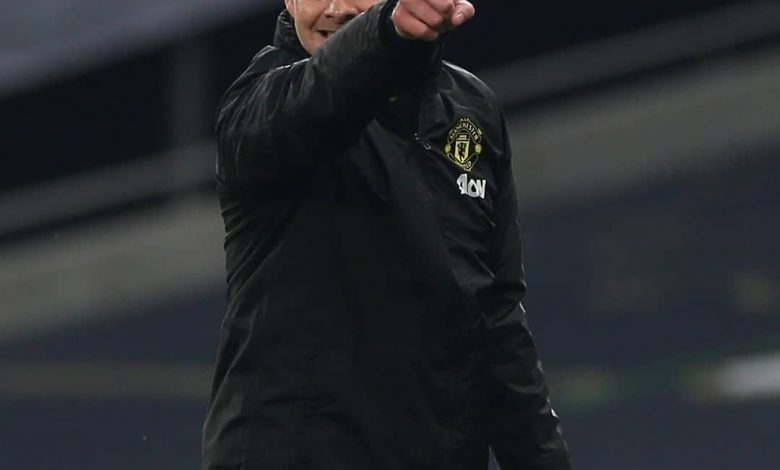 Setting new lows
 With five matches played in their 2020-21 Premier League season fans of Manchester United and Manchester City fans have had little to cheer for.
Last season City and United finished 2nd and 3rd respectively earning berths in the Champions League.
In the early stages of the domestic season, Ole Gunnar Solskjaer's team is in 15th place with seven points.
Pep Guardiola's bunch aren't much better in 12th place with eight points.
This is the worst start to a campaign for either side since the 2014/15 campaign.
That season saw the Reds under Louis Van Gaal accumulate five points in their first five EPL fixtures.
That same year the Blues under Manuel Pellegrini had eight points in their first five matches.
What's the problem?
Both teams have had their share of issues leading to a lackluster start.
The most obvious is in defense.
Since Guardiola's arrival at the Etihad, City has spent £411.8 million on 11 different defenders.
It's safe to say the front office has not gotten the return on investment at that position.
The Blues have conceded 8 goals in the Premier League this season including five in an embarrassing defeat to Leicester City.
Following City's 1-1 draw with West Ham Saturday, the club has conceded goals in their last three Premier League games.
If City's defense is bad, United's has been dreadful.
The ugliest we've seen from the Reds was the 6-1 drubbing they took at the hands of Tottenham.
United are 4th in goals allowed so far this season with David de Gea conceding 12 already.
After three matches the team gave up 11 goals, the worst defensive start they'd had in 90 years.
Off-field distractions
 Another area you can point to for Man United is the number of issues the clubs had to deal with off the field.
Shortly after their 2019-20 season came to an end captain Harry Maguire was arrested following an incident with police in Greece.
The return of promising young keeper Dean Henderson sparked a goalkeeping controversy to start the season.
Paul Pogba tested positive for COVID just before their opening match with Crystal Palace.
Then there's striker Mason Greenwood who was caught on tape inhaling laughing gas and breaking COVID protocols.
While not plagued with as many scandals City have had to deal with some matters off the field as well.
Last week all-time leading scorer Sergio Aguero was criticized for his conduct towards a female official in a 1-0 win over Arsenal.
While they were active in the transfer market their failure to land Lionel Messi seemed to be the main talking point heading into this season.
Injuries
 Injuries happen but it's safe to say United and City have had their fair share early on.
For City Kevin De Bruyne came on as a substitute over the weekend, his first action since taking a knock on international duty with Belgium.
City began the season minus Aguero with a knee injury.
Ilkay Gundogan, Aymeric Laporte, and Riyad Mahrez all tested positive for COVID and began the year on the sidelines.
Gabriel Jesus meanwhile is also still out injured.
Man United haven't had Phil Jones since the start of the year and Eric Bailly is struggling to stay 100% fit.
Mason Greenwood, Jesse Lingard, and Harry Maguire have all taken knocks as well and been in and out of the lineup.
Lack of contributions
 Neither team has gotten enough contributions from all players.
United's trio of Martial, Greenwood, and Rashford combined for over 60 goals last season.
So far this season Martial has none and is serving a suspension for a red card against Tottenham.
Greenwood also has yet to get his name on the scoresheet in EPL play.
Bruno Fernandes and Rashford are leading the pack so far with three and two goals respectively.
At the start of the year, Solskjaer said they needed scoring from other sources and so far, that hasn't happened.
The only other goal scorer they've had in the Premier League so far are Harry Maguire, Aron Wan-Bissaka, and Donny van de Beek who each have one.
For Man City, Raheem Sterling remains dependable with a pair of goals in the EPL but besides him, the goals have been hard to come by.
Phil Foden, Nathan Ake, De Bruyne and Mahrez each have one.
Still Hope
 It may not be the ideal start but both teams have shown the ability to recover.
Back in 2014-15 City still managed to earn a Champions League berth with a second-place finish.
United snagged a shot to qualify for the Champions League that season coming in fourth.
Both teams have strung together points in their past few games as well.
City is unbeaten in their last five games.
Despite a 0-0 draw with Chelsea United are unbeaten in their last three competitive matches. (JSL)