Football
Manchester United
Solskjaer calling on big players to "Step up"
United preparing to battle Sevilla in Europa League semi-final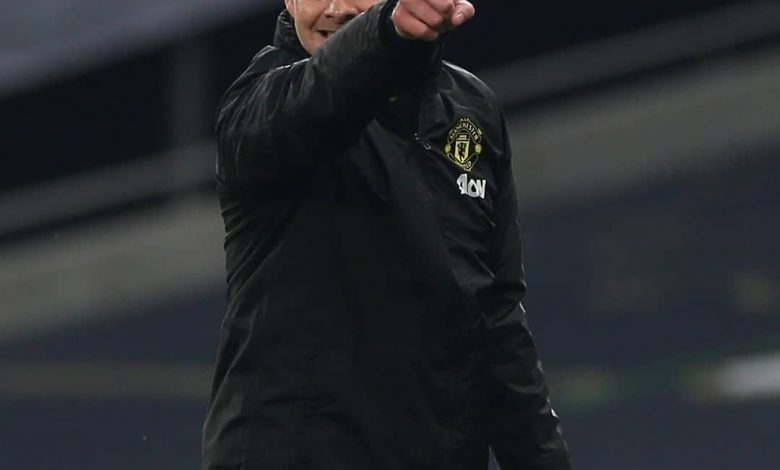 True test
 Without a doubt Sunday's semi-final with Sevilla will be the toughest test for the Reds to this point of the Europa League season. The Spaniards are the most decorated club in Europa League history with five titles to their name.
How they got here
 Despite being far superior on paper than their opponents, the road to the semi's has not been easy for either club.
For United they scrapped through the quarter-finals with a penalty kick in extra time over a pesky Copenhagen side.
Meanwhile getting to this spot for Sevilla was no walk in the park either. The squad from Andalusia finally found a winner in the 88th minute of their quarter-final match with Wolves.
Desperate for some hardware
 A few seasons without a trophy may not seem like a big deal to some clubs, however when you're talking about Man United and Sevilla it's another story altogether.
The Reds haven't won anything since their 2017 Europa League triumph.
Sevilla's drought is a little shorter having last won the Copa Del Rey in the 2017-18 season.
How they match up
 This has the makings of your classic offense Vs defense.
United's big three strikers of Martial, Greenwood and Rashford have found the back of the net 64 times in all competitions this season.
Sevilla on the other hand have gotten this far by frustrating their opponents with structure and sound defense. The five-time champions have had six clean sheets in their last eight games. They've also only conceded three goals in this competition.
Keys to Victory
 United Manager Ole Gunnar Solskjaer couldn't have made the key to victory more simple "score more goals than them" he said. He would go on to say "we have to play our best game, play out of their press, be clever, be creative. Step-up in those big moments, these games will be decided on a set-piece of a piece of individual brilliance." Solskjaer adds it'll be important to start quickly and not let Sevilla settle into their possession game.
For Sevilla they'll be relying on their experience and poise to contain United's lethal strike force. When speaking of United Sevilla Captain Jesus Navas said "in terms of their individual players, they've got some quick players who are dangerous. We're focusing on ourselves and knowing what we have to do in each game- and, particularly, keeping calm when necessary and then attacking at pace."
Head to Head
 These teams have met twice previously in the Round of 16 Europa League tie of 2017-18. Following a goalless first leg Sevilla beat United 2-1 to advance at Old Trafford that day.
Records
The Red Devils have a good track record in their European semi-finals of late. The past four times they've appeared in the final four (2008,09, 2011 Champions League, and 2016-17 Europa League) they've advanced to the final winning twice.
Sevilla have equally done well in semi-final matchups of late. The last three times they've made the Europa League semi's (2014,15,16) they've gone on to win the title.
Who's next
 The game's will not get any easier from here on out. The winner of Sunday's game will face either Inter Milan or Shakhtar Donetsk in the final from Cologne on August 21.
Game Info
 United have had an extra day to prepare for Julen Lopetgui's men. Game time Sunday from Cologne will be around 9pm German time. (JSL)