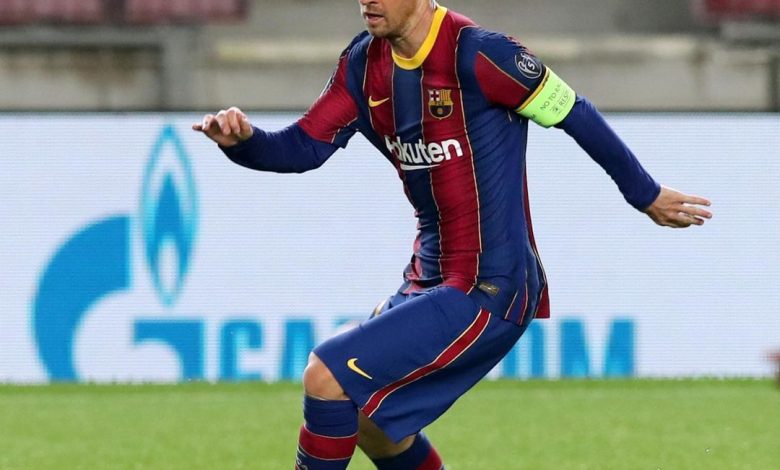 Changing course
 A dramatic last-minute decision will see Lionel Messi remain at Barcelona for next season.
The change of plans for the world's most expensive footballer was reported by Goal.com after a lot of speculation he may reunite with Pep Guardiola at Man City.
Pulling out all the stops
 It's clear Barcelona used every power they had to keep the six-time Ballon D'Or winner at the Camp Nou.
From meeting with Messi's father to Barça President Josep Maria Bartomeu's willingness to resign; the Catalan club didn't want to part company with their most prized possession.
The final plea was the threat of legal action if Messi's release clause of €700 million was not paid.
Held Hostage
 Ultimately Messi gave in and chose to stay with the club despite his desire to leave after 20 years.
Barcelona may have got their wish but it's clear the 33-year-old striker is not happy about staying.
In a statement Messi says "The president always said that at the end of the season I could decide if I stayed or not.
"Now I am going to continue in the club because the president told me that the only way to leave was to pay the €700 million clause, and that this is impossible."
Messi's father wrote La Liga saying his son is contractually allowed to leave Barça for free in the current transfer window.
However, it's clear that Messi didn't want to consider having to go to court.
"There was another way and it was to go to trial. I would never go to court against Barca because it is the club that I love, which gave me everything since I arrived," says Messi.
Too little Too late?
According to reports a Messi move to Man City may have been possible had he expressed a desire to leave sooner.
The news the four-time Champions League winner wanted to leave the club came about shortly following the club's embarrassing 8-2 defeat to Bayern Munich.
If he'd mentioned his desire to leave before June 10, that enormous release clause did not need to be honoured.
At that point the season was on hold due to the coronavirus which altered everything.
What might have been
City fans will be disappointed a deal could not be reached.
All indications were that the Argentine would come to City on a massive two-year contract.
It's also believe he would have ended his career with City's affiliate team in New York City.
It's no secret Man City's front office wanted him and were willing to do what they could to get him.
Just a few days ago the club's CEO Ferran Soriano made a trip to Barcelona in an effort to court the legendary striker.
After things unraveled over the past couple days City fans will be left to wonder what might have been.
Next year?
 All hope may not be lost when it comes to signing Messi in the future.
His contract at Barcelona will expire in the summer of 2021 at which point he will not have a release clause to deal with.
A year is a long time and a lot can happen in that span.
Will City still be interested in Messi who will be 34 next summer?
Will Messi still want to leave or will a year at the club change his mind long term? (JSL)