Football
Manchester City
Foden named PFA Young Player of the Year
City youngster honoured for his impressive campaign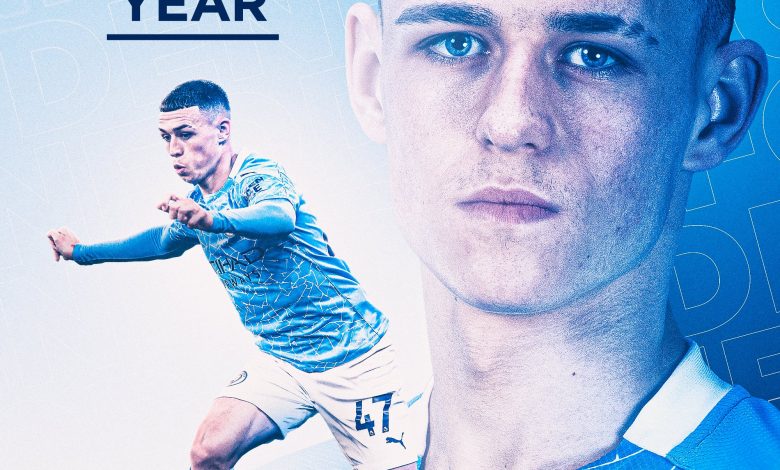 A star is born
It's safe to say Manchester City have found a real gem in youngster Phil Foden.
The 21-year-old attacking midfielder is the 2020-21 PFA Young Player of the Year as voted on by professionals.
Foden was a lightning rod for City, scoring many crucial goals in all competitions in helping City capture the Carabao Cup and the Premier League.
His season
This was supposed to be a season for him to continue growing and learning how to be a star.
However, it became evident early on that he was a fast learner and ready for the big time.
He didn't always get to start, but every time he was on the field in 2020-21, he made a massive impact for the Sky Blues.
The man from Stockport quickly established himself as one of the most valuable assets for a team that boasted many stars in this campaign.
Foden featured in 50 games in all competitions this season, scoring 16 goals while assisting on 10.
Along the way, he produced some breathtaking performances, including his Man of the Match game in a 4-1 win over Liverpool.
It wasn't just domestically, though, where the Englishman thrived.
He scored the decisive goal in the first leg of their Champions League semi-final tie with PSG.
Foden also got the winner in both legs of their quarter-final tie against Borussia Dortmund.
It's no wonder he will be a part of Gareth Southgate's 26-man England roster at the upcoming Euro's.
Phil's Thoughts
After capturing the award, Foden described what winning this trophy means to him.
 "I'm really honoured," he said as he accepted the award.
"There's been some great players in the past who have won it. I feel really lucky to win because there are some great young talents this season.
"I am feeling really happy – It's a special moment.
"Obviously, it's really nice to get praise, but you have to keep your feet on the ground and show with your performances on the pitch.
"This year I've tried to show that in every single game and try and give the best performance I can.
"It's been a great season for me."
Foden was also nominated for PFA Player of the Year, but that award went to his teammate Kevin De Bruyne. (JSL).