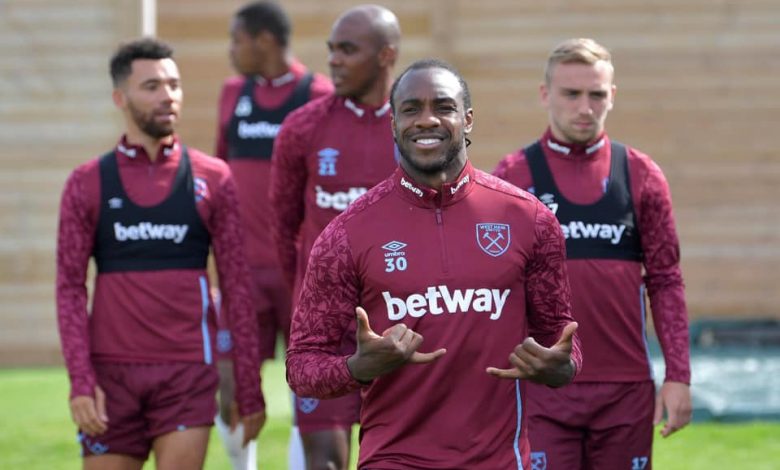 A ground that's brought the best out of Manchester City's attack in the past brought only disappointment Saturday in a 1-1 draw with West Ham.
The last five games before today's matinee affair saw the Blues score 22 goals while conceding only once.
Game Story
 As you might imagine the Hammers tactics were to defend deep and catch City on the break throughout the 90 minutes.
However, for a second consecutive game, it was City who found themselves behind early.
In the 18th minute, there were some nice pass exchanges between Czech internationals Tomas Soucek and Vladimir Coufal along the right touchline.
Coufal then swung in the cross in the box where Antonio's brilliant bicycle kick found the back of the net to put the Hammers in front.
At halftime Pep Guardiola made a surprise switch replacing Sergio Aguero with Phil Foden.
After the match, it was revealed Aguero sustained a hamstring injury.
The change paid off in the 51st minute when Joao Cancelo broke away down the left before finding Foden unmarked from eight yards out.
Foden did well to keep his composure, turn and fire a low shot past Fabianski on his near post.
City could have taken the lead on several occasions in the second half.
Some alert goalkeeping from Fabianski denied Raheem Sterling and Riyad Mahrez.
His second-half brilliance helped preserve a point for West Ham.
Unchanged
 Both sides were going into the afternoon affair with an impressive unbeaten run.
As such neither side made any changes from their lineup in the previous game.
It's the first time in 172 matches and three years that Guardiola has opted for the same starting 11.
Kevin De Bruyne came on as a substitute in his first action in three games.
The streaks continue
 City will be disappointed coming away with only one point but both teams' unbeaten runs remain intact.
Make it five straight matches without defeat for Manchester City.
David Moyes' West Ham now have points in their last four Premier League matches.
Also, of note Pep Guardiola has never lost to West Ham in his managerial career.
This was the 10th match for him against the Hammers, he's got nine wins and one draw.
The only teams he's been more successful against are Burnley who he's beaten 11 times and Athletic Bilbao who he beat 14 times with Barcelona.
Man City have now conceded goals in three straight Premier League games, the first time they've done that since January 2016.
Stats
 The draw ended a long losing streak for David Moyes against the Blues.
The single point is the first point he's gotten against City since managing Everton to a 2-0 win in 2013.
Man City have a mere eight points from five matches, the lowest total at this point of the season since 2014-15.
Man of the Match
 Joao Cancelo has had his share of struggles since his move from Juventus in the summer of 2019.
Today may have been his best match in a blue shirt.
The Portuguese international put the Hammers backline on their heels down the wings early on.
A series of raids down the left flank throughout the match created a lot of openings for City.
His defensive skills were rarely tested in this one but he was solid when they needed him at the back.
His pinpoint pass into Foden helped City get back into the game and take control.
If not for some great goalkeeping from Fabianski he may have set up a few more goals.
"Not a good point"
 Afterward, Man City was clearly not pleased.
"It's not a good point, "said Phil Foden. "We wanted three but we're not a team who will sulk a lot. We'll get over it tomorrow, look at things we can improve on, and go ahead."
"In the second half they defended so deep," Guardiola said, "and then we had chances at the end to score and we could not convert."
"I'm really pleased. It was tough in the last 20, 30 minutes, but we were still a threat," said Hammers manager David Moyes.
What it means
 The draw puts City in 12th place in the EPL standings with 8 points.
West Ham is one spot ahead of them also on 8 points.
Next Up
 City next faces Marseille at the Stade Velodrome on Tuesday at 8 pm in their Champions League draw.
They return the league play next Saturday at 12:30 pm to face Sheffield United at Bramall Lane. (JSL)