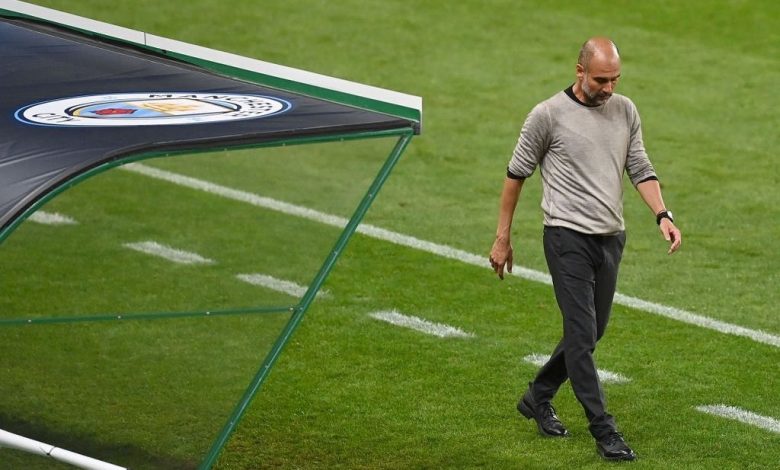 In a match that was largely forgettable, Manchester City was able to edge out Arsenal 1-0 for their second win of the season.
Quick start
A strong start to the match was all Pep Guardiola's team needed to dispose or the Gunners in this one.
Early on it appeared City had revenge on their minds after Mikel Arteta's team had knocked the Blues out of the FA Cup last season 2-0.
In the first minute, Riyad Mahrez had a chance to score after rounding out a superb sweeping attack but his curling shot went just wide.
Another great Mahrez attack shortly after that led to a great chance for Sergio Aguero whose header went just over.
Man City got the breakthrough on 23 minutes.
A great run by Aguero who fed Phil Foden who fired a shot that was parried by Leno right to Raheem Sterling who scored his fourth goal of the season.
The Gunners looked to respond quickly but some sharp goalkeeping by Ederson who denied Saka after he pierced through the defense.
The second half was a much calmer affair as chances were few and far between.
David Luiz saw his free-kick on the edge of the area sail just over.
Man City came close to doubling the advantage when Joao Cancelo put on a dazzling display in the 76th minute, his cross deflected off Luiz and just wide.
The insurance goal was not needed as City came away with all three points rather comfortably.
Strong debuts
 Despite the exclusion of Kevin De Bruyne due to injury, City's midfield really picked up its game.
Bernardo Silva and Sergio Aguero made their first start of the season and both had strong showings.
Silva was deployed more as a central midfielder causing real problems for the Arsenal back four. Particularly early on he was a real live wire for City.
Aguero was a surprise starter after just recently returning from training.
After being out months, he had chances to score and help start the move that led to Sterling's match-winner.
His presence was definitely missed as City looked a lot livelier in the early going.
The streak continues
 Arsenal may have got the better of City in last season's FA Cup but in the Premier League, the Gunners have struggled against the Blues.
Today's victory was the 7th straight for Man City over Arsenal.
The Gunners haven't beaten City in an EPL fixture since December 21, 2015.
Speaking of streaks Raheem Sterling has goals in his last two EPL fixtures and 15 in his last 19 competitive matches.
Man of The Match
 Today's skipper Raheem Sterling was once again the most impressive player in a blue shirt.
The game-winning goal, some strong runs, he was a thorn in the side of Arsenal throughout the match.
Changes
 Whether Arsenal was just gassed or had an off day or not City's defense looked more solid than it ever has this season.
Nathan Aké got the start in central defense alongside Ruben Dias with Aymeric Laporte left out.
Kyle Walker operated from his usual position and looked very strong.
Benjamin Mendy who's struggled lately for City was out due to injury.
Dias was poised and calm and it seemed to rub off on Aké who had by far his best match with the club to date.
Three at the back with Hernandez just in front of Dias in midfield proved an effective tactic to shut down Arsenal speedy wingers.
What it means
 With the win, Man City jump to 10th place in the standings for the moment with 7 points this season.
It's their first win in the EPL since their opening fixture with Wolves.
What's next
 City's attention switches to the Champions League where they open their campaign Wednesday against FC Porto at 8 pm from the Etihad Stadium.
Next up in the EPL they'll face West Ham next Saturday at 12:30 pm from London Stadium. (JSL)