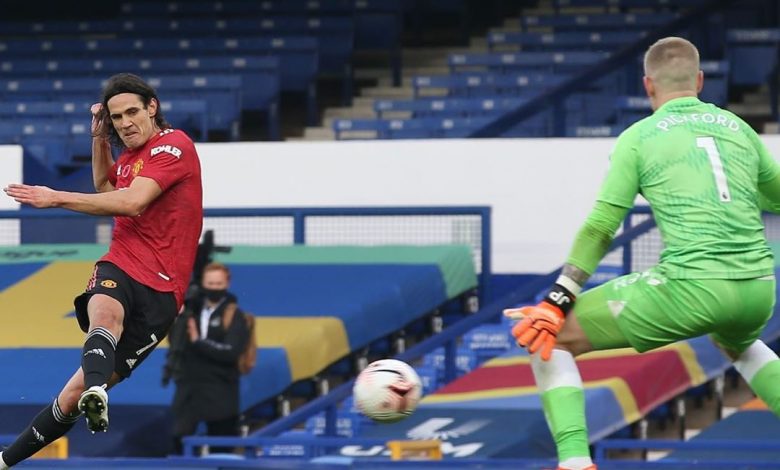 Bolstering the attack
 Manchester United has added some much-needed experience upfront, signing striker Edinson Cavani to a one-year-contract.
The Uruguay international has been in search of a new club after leaving Paris Saint-Germain (PSG) at the end of June.
The signing comes one day after United's dreadful 6-1 defeat to Tottenham.
An attack that scored over 60 goals between three-players all of last season (Martial, Greenwood, and Rashford) has only one in their three EPL matches so far.
Experience
 United's three strikers are full of talent but short on experience with an average age between them of 22.
Cavani brings with him a wealth of experience which should help develop the youngsters.
The 33-year-old played in three World Cup's, winning countless trophies at PSG, plus the Copa America in 2011.
Impressive goal scoring record
 In 556 club games, the Uruguayan striker has scored 341 goals.
He's also got a PSG record of 200 goals in 301 appearances.
In 116 appearances for his country, he's scored 50 times.
He was the Ligue 1 top scorer in France in 2016-17 and 2017-18.
In 2012-13 he was the Serie-A top scorer at Napoli.
Following the signing Cavani said: "Manchester United is one of the greatest clubs in the world, so it is a real honour to be here. I've worked really hard during the time off and I feel eager to compete and represent this incredible club."
Manager Ole Gunnar Solskjaer said: Edinson is an experienced ultimate professional who always gives everything for his team. His goalscoring record for club and country is fantastic and we are delighted to sign a player of his calibre.
 When he could play
 Now that he's got a club to play for it might take some time for Cavani to be match fit.
He's not played a competitive game since the Ligue 1 season was suspended due to COVID-19.
A few months after that Cavani left PSG under a cloud following a disagreement with Brazilian striker Neymar.
We could see Cavani in a Reds uniform as early as October 20.
That's when United will open their Champions League campaign against PSG from the Parc des Princes.
The deal also includes an option to extend an extra year. (JSL)