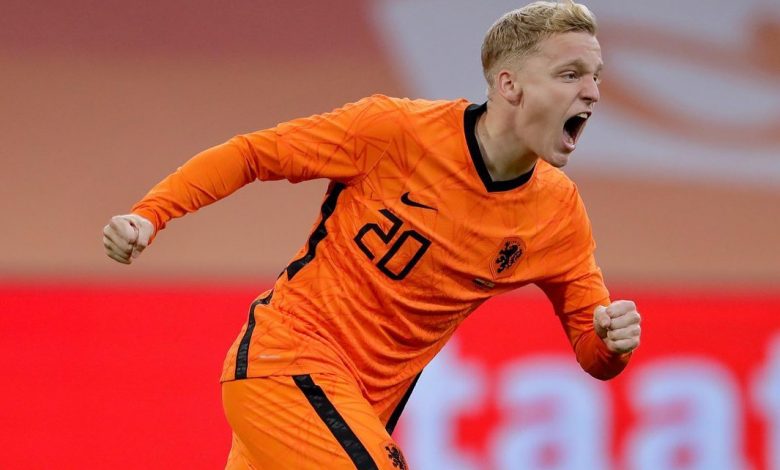 Finally
 Manchester United have made their first big move of the summer signing midfielder Donny van de Beek.
The Ajax man is the first major move the club has made this off-season.
Many believe this is long overdue after they've failed to land Jadon Sancho to bolster their attack.
How much?

 The 23-year-old Dutchman is set to move to Old Trafford on a five-year deal that would pay him around £40 million.
In addition to that he's expected to receive around € 5 million in add-ons.
High Praise
 The name van de Beek has not been tossed around in the papers much but by all accounts the club's been scouting him for awhile.
Ole Gunnar Solskjaer's watched him play and been a great admirer of the central midfielder.
Where does he fit in?
With the uncertainty of Paul Pogba's health expect to see van de Beek start immediately for the Reds.
A hard worker known for his control and link-up play with the attack, he could help United's dangerous front three.
He can win a lot of balls in the midfield and enable the likes of Bruno Fernandes to show his flair as an attacking midfield.
If nothing else though van de Beek will help Solskjaer rotate players and give some a rest from the demanding schedule United has.
What's left to do?
 He's got to complete a medical exam before traveling to the UK.
He'll be with Dutch team for their Nations League games versus Poland (September 4) and Italy (September 7).
Track Record
 Over the past three seasons van de Beek has flourished in his role of central midfield for Ajax.
In the 2018/19 season he was instrumental in the club's run to the Champions League semi-finals scoring four times in that competition.
He's praised for his control and vision, but he's also scored 40 goals over the last three seasons in all competitions.
Donny van de Beek is a classic box-to-box midfielder who can operate in attack or in the middle.
He's also not shy when it comes to defending. In fact WhoScored.com says he averages two tackles per game in the Eredivisie – the fourth highest in the Ajax squad.
Expect to see van de Beek in the lineup when United open their EPL campaign September 19 against Crystal Palace. (JSL)