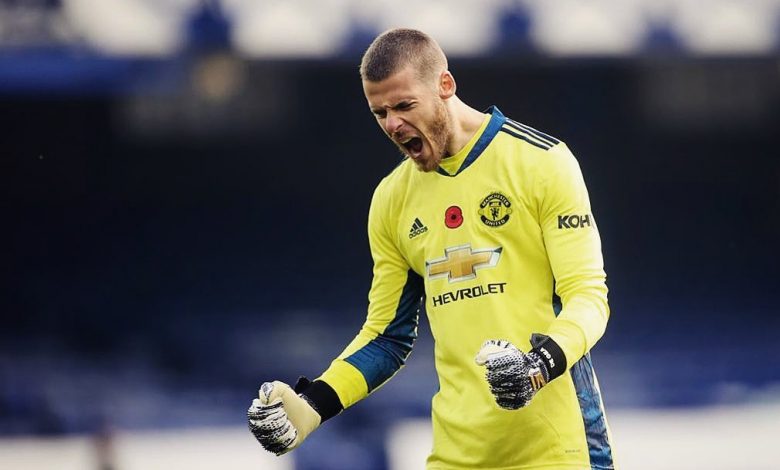 The dilemma
 With Manchester United getting set to open its Premier League season, manager Ole Gunnar Solskjaer has an interesting dilemma on his hands.
Who should be the first-choice keeper for the Reds this season, David de Gea or Dean Henderson?
Why de Gea deserves to keep his job?
 For the first time last season we saw de Gea's game slip a little making a few costly errors in critical games early in the 2019-20 campaign.
Take away last season's struggles though and de Gea has been impressive for the most part.
The 29-year-old has the experience of knowing the pressures of Old Trafford and has a strong familiarity with the team's back four.
The Spaniard was instrumental in the clubs last trophy win (2016-17 Europa League) and their last EPL title (2012-13).
Individually he's shown his worth winning the Premier League Gold Glove Award for most clean sheets in 2017-18.
In his nine seasons at Old Trafford he's won four Sir Matt Busby Player of the Year Awards and three Player of the Year trophies.
With some competition on his hands he'll be very keen to prove last season's blunders won't happen again.
Why Henderson should start?
 In two seasons on loan at Sheffield United Dean Henderson proved he's got what it takes to be a starting keeper in this league.
He was pivotal in helping Sheffield earn promotion to the Premier League (in 2018-19) for the first time since 2007.
Two years ago Henderson was named the Top Young Player of the Year and the Championships Golden Glove winner with 20 clean sheets.
Last season he was equally as impressive in goal as Sheffield finished in ninth place in the EPL with 54 points.
Comparing the two
 If you break it down statistically there's little to choose from with the two keeper.
In 38 appearances in the EPL last season de Gea, conceded 36 goals, made 96 saves with 13 clean sheets.
Henderson made 36 EPL appearances last season, conceding 33 goals, making 97 saves and posting 13 clean sheets.
When it comes to errors leading to goals de Gea made three last season while Henderson made one.
At 25-years old Henderson, who signed a five-year contract is undoubtedly the club's future, but is this his time?
The Reds have made a large financial investment in de Gea, paying him nearly £375,000-a-week.
He's also under contract until 2023.
Will United be willing to eat his salary and offload him if Henderson outshines him?
Henderson has performed admirably in the Premier League but not with the same kind of pressure that you get at Old Trafford.
Can he handle that pressure?
Controversy?
Many pundits are weighing in on what they'd like to see happen with the club's goalkeeping situation.
Former Man United defender Gary Neville says it's important to choose one guy and stick with him.
"The one area of the pitch where you need consistency and stability is your goalkeeper, you need to know who your No 1 is, you cannot be flip-flopping," says Neville.
If Solskjaer is on the same page as Neville that presents more problems for the United manager.
Will benching one keeper create tension in the locker room?
Can either one stay fresh with the demands of the Carabao Cup, FA Cup, league play and the Champions League?
"Nightmare situation"
 Former Liverpool midfielder Jamie Redknapp says Solskjaer may be in a no-win situation when it comes to this goalkeepers.
"This is a nightmare situation for Solskjaer. If he goes with David de Gea as his No 1, the first mistake he makes, everyone will be clambering to get Henderson into the team," says Redknapp.
The first fixture is Saturday against Crystal Palace.(JSL)