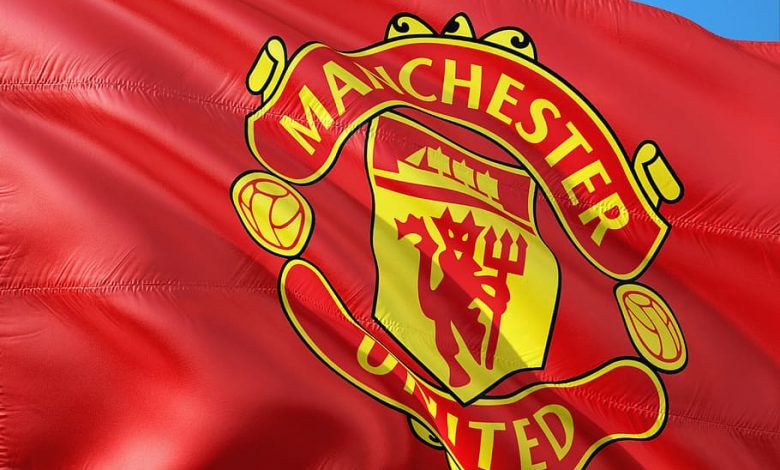 Back at it
 Manchester United's Premier League schedule was officially confirmed earlier this week.
Following their elimination in the Europa League last weekend the Reds have little time to rest before the new season.
The EPL season begins on Saturday, September 12, but the Reds will have their first match postponed.
When do the Reds begin?
 Man United were supposed to Burnley on September 12 but due to the long season they just completed that game will be moved to a later date.
The first official match of the domestic season for the club is September 19 when they face Crystal Palace.
Fixtures to watch for
 Fans will want to mark down a few key dates this season when the Reds battle some of their arch-rivals.
The first big match-ups will be when United face Chelsea and Arsenal in back-to-back weeks on October 24 and on Halloween respectively.
The first Manchester derby takes place December 12, the return match is on March 6.
Defending EPL champions Liverpool will face Man United on January 21, and again on May 1.
Another match to note will be when United face former rivals Leeds United on December 19 and April 24.
This is the first time Leeds are in the Premier League since 2004.
Grueling Fall Schedule
 To put it mildly the Reds will have a tough schedule for the month of October and November.
The Champions League season for the club gets underway in October and there in the Carabao Cup to play for as well.
The match-ups with Chelsea and Arsenal each follow mid-week fixtures in Europe.
It'll up to Ole Gunnar Solskjaer to insure the right selections are made so the team is fresh and ready to win. How the Norwegian plans to rotate the squad week to week will be interesting to see.
Hit the ground running
 It goes without saying but hitting their top form early on will be critical to the Reds success this season.
Man United has a very short turnaround from last season and a lot of games to play this fall in a short period of time.
The month of December promises to be especially demanding with three matches in a week.
The Manchester derby on December 12, is followed by a mid-week match with Sheffield United on the 15th and ends with a clash with Leeds on the 19.
Full Schedule
12/09/2020 15:00 Burnley v Manchester United (postponed)
19/09/2020 15:00 Manchester United v Crystal Palace
26/09/2020 15:00 Brighton v Manchester United
03/10/2020 15:00 Manchester United v Tottenham Hotspur
17/10/2020 15:00 Newcastle United v Manchester United
24/10/2020 15:00 Manchester United v Chelsea
31/10/2020 15:00 Manchester United v Arsenal
07/11/2020 15:00 Everton v Manchester United
21/11/2020 15:00 Manchester United v West Bromwich Albion
28/11/2020 15:00 Southampton v Manchester United
05/12/2020 15:00 West Ham United v Manchester United
12/12/2020 15:00 Manchester United v Manchester City
15/12/2020 19:45 Sheffield United v Manchester United
19/12/2020 15:00 Manchester United v Leeds United
26/12/2020 15:00 Leicester City v Manchester United
28/12/2020 15:00 Manchester United v Wolverhampton
02/01/2021 15:00 Manchester United v Aston Villa
12/01/2021 19:45 Fulham v Manchester United
16/01/2021 15:00 Liverpool v Manchester United
26/01/2021 20:00 Manchester United v Sheffield United
30/01/2021 15:00 Arsenal v Manchester United
02/02/2021 20:00 Manchester United v Southampton
06/02/2021 15:00 Manchester United v Everton
13/02/2021 15:00 West Bromwich Albion v Manchester United
20/02/2021 15:00 Manchester United v Newcastle United
27/02/2021 15:00 Chelsea v Manchester United
06/03/2021 15:00 Manchester City v Manchester United
13/03/2021 15:00 Manchester United v West Ham United
20/03/2021 15:00 Crystal Palace v Manchester United
03/04/2021 15:00 Manchester United v Brighton
10/04/2021 15:00 Tottenham Hotspur v Manchester United
17/04/2021 15:00 Manchester United v Burnley
24/04/2021 15:00 Leeds United v Manchester United
01/05/2021 15:00 Manchester United v Liverpool
08/05/2021 15:00 Aston Villa v Manchester United
11/05/2021 20:00 Manchester United v Leicester City
15/05/2021 15:00 Manchester United v Fulham
23/05/2021 16:00 Wolverhampton v Manchester United
(JSL)