Trafford
Public Consultation: Share Your Views on A56 Chester Road Proposals in Trafford
Exciting news from One Trafford Partnership as they unveil their fresh proposals for the A56 Chester Road, and they want to hear from the local community.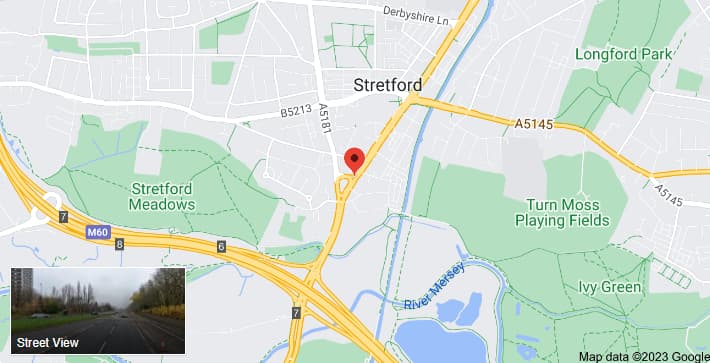 The proposed enhancements involve replacing the temporary cones with new cycle lanes, thoughtfully separated from the road by dividers. Additionally, crossing points for pedestrians and cyclists will be built, accompanied by improved road markings. These upgrades are intended to make cycling and walking along this vital route easier and safer for everyone. Trafford Council is collaborating with Amey under the One Trafford partnership to bring these changes to life.
In line with their commitment to involving the community in the development of these plans, they are inviting the public to provide their valuable feedback on these proposed improvements.
To ensure everyone has a chance to voice their opinion, an online consultation will run until 10th September, allowing interested individuals seven weeks to learn more about the proposals and submit their feedback. The online consultation and further information can be accessed at:
Additionally, a public drop-in event will be hosted at Stretford Public Hall, Chester Rd, Stretford, Manchester M32 0LG on Thursday, 17th August, from 9.30 am to 7.00 pm. This event provides an excellent opportunity to gain insight into the latest proposals, meet the project team members, and offer your thoughts.
This initiative aligns with Trafford Council's commitment to promoting active travel and encouraging cycling and walking as safe alternatives to driving in the area. Funding for the project comes from the Mayor's Challenge Fund (MCF), dedicated to enhancing cycling and walking infrastructure across Greater Manchester.