Football
Manchester City
De Bruyne named PFA Player of the Year
City midfielder wins award for a second consecutive season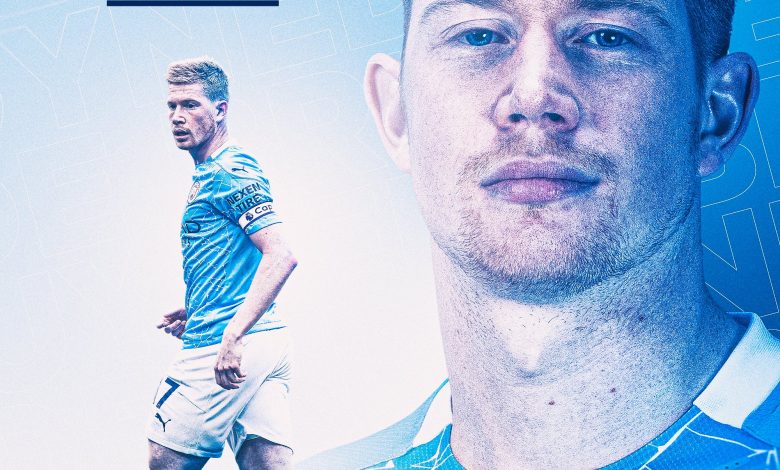 Back to Back
For a second consecutive season Manchester City's Kevin De Bruyne has picked up a prestigious award.
The Belgian midfielder has been named the PFA Player of the Year.
De Bruyne became the first City player to capture this trophy in 2019-20, equalling Thierry Henry's record of 20 assists in a single EPL campaign.
His 2020-21 Campaign
This season despite some injury setbacks he had another exceptional campaign.
He was a key figure in midfield in helping City capture a fourth consecutive Carabao Cup title, plus the Premier League.
De Bruyne played in 40 matches in all competitions, scoring 10 goals and assisting on 18.
More than that De Bruyne upped his game in Europe scoring crucial goals in their Champions League quarter-final tie with Dortmund and again in the semi's against PSG.
Fellow professionals vote on the award every season.
He was named to the PFA Team of the Year as well, for a third time.
His competition
In 2019-20 he was by most people's estimation head and shoulders the top player of the season.
In this campaign, there were plenty of arguments to be made for others to win.
The other nominees were Phil Foden, Ruben Dias, Ilkay Gundogan, Bruno Fernandes and Harry Kane.
Dias was the Premier League Player of the Season, Kane was the top scorer and Gundogan won Player of the Month a couple of times.
The fact he won the award over some players with outstanding achievements themselves, shows his value and respect others have for him.
De Bruyne's thoughts
 After receiving the honour, the Belgian talisman described the feeling.
"It's crazy!" he said in reaction to winning successive awards.
"You talk about two legends in the game – one of the best strikers ever [Henry] and one of the top two players in the world [Ronaldo], so to do the same thing as them is crazy.
"I really enjoy playing in this team. I signed a new contract knowing the playing style.
"I am really happy here. We compete for every trophy and that suits my competitive nature.
"The team has been unbelievable and push me to my best level every day."
In Good Company
 With his victory De Bruyne becomes only the third player in the history of this award to win this trophy on two consecutive occasions.
The only other players to do so were Thierry Henry and Cristiano Ronaldo. (JSL).