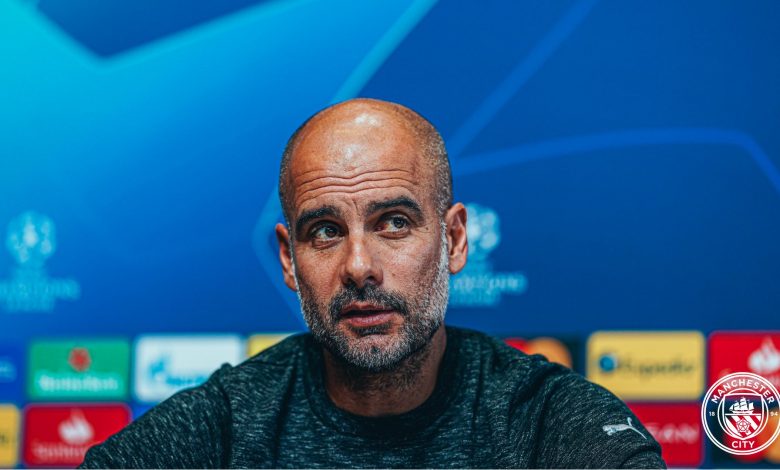 Grand Finale
The moment Manchester City have waited for is just around the corner as the Sky Blues will face Chelsea in the Champions League final on Saturday.
It will be the Citizens first appearance in the big game, while the Blues of Chelsea will be making their third appearance, winning this competition in 2012.
Lineup News
Ilkay Gundogan has brushed off an injury scare from the semi-final against PSG and should be fit for Pep Guardiola's side.
City captain Fernandinho's performance in the second leg of their semi-final could be enough to convince the manager to start him in the final over Rodri.
Oleksandr Zinchenko seems to have come back into the good graces of Guardiola and should start at left-back instead of Joao Cancelo.
Chelsea boss Thomas Tuchel has a few injury concerns heading into the big showcase event tomorrow.
Goalkeeper Edouard Mendy had to be replaced at halftime against Aston Villa after colliding with the post, but Tuchel expects him to be ok for Saturday.
Cesar Azpilicueta had his red card against Villa rescinded, so he should take his place in defence, alongside Thiago Silva and Antonio Rudiger.
Mateo Kovacic is fit and could replace Jorginho.
Road to the Final
The Citizens conceded an early goal in their opening group stage match against Porto, but aside from that, it was relatively clear sailing in the first round.
Their lone setback came in their fifth match of the round-robin, where they drew 0-0 against Porto.
Besides that, they cruised through the opening phase with 16 points as they topped their group, conceding only one time.
They ousted Borussia Monchengladbach with a pair of 2-0 victories to make it into the last eight of the competition.
In the quarter-finals they exercised some demons by beating Dortmund 2-1 in both legs.
They showed their resiliency again in the semis, beating PSG 2-1 in the first leg.
They ousted last season's finalists in leg two with a 2-0 victory to make their first final.
Chelsea had a solid opening round themselves, picking up four clean sheets and collecting 14 points from six games to top their group.
Under new manager Thomas Tuchel they shut down Atletico Madrid with 1-0 and 2-0 victories to make the quarter-finals.
In the last eight, their defence took care of Porto, winning the opening leg 2-0 and hanging on to lose leg two 1-0.
Despite squandering a 1-0 lead in their opening leg with Real Madrid, goals from Timo Werner and Mason Mount were enough to send them into the Champions League final on a 3-1 aggregate score.
Seeking a three-peat
If there is one team that have had Man City's number in the second half of this season, it's Chelsea.
Thomas Tuchel's side have won their last two encounters against the Sky Blues.
They knocked them out of the FA Cup and thus denied them a chance at a quadruple.
The last time they won three in a row versus City came between 2005 and 2009.
They won eight consecutive matches against them in that time frame.

These teams have only met once previously in European competition, in the 1970-71 Cup Winners' Cup semi-final.
On that ocassion Chelsea won both legs by a 1-0 score before eventually defeating Real Madrid in the final.
It's the third year running that a team will play in the European Cup/Champions League final for the first time.
The last two sides to make it this far for the first time did not fare well in the final.
Tottenham were beaten 2-0 by Liverpool in 2019, and PSG lost 1-0 to Bayern Munich in 2020.
Number Nine
Manchester City will hope to complete a treble with a victory on Saturday.
They are the ninth different English side to make it to this stage of a European Cup/Champions League final.
That's three more than any other nation in the history of this competition.
Germany are next on the list, with six different sides progressing to this stage of the tournament.
The last time an English team won the final on their first attempt was Aston Villa in 1982.
That season they defeated Bayern Munich to win the European Cup.
A chance to join the Elite
Pep Guardiola will go down as an extraordinary manager and one of the best the game has ever seen.
However, a victory on Saturday would put him in a very exclusive class of managers.
He could join Bob Paisley, Carlo Ancelotti and Zinedine Zidane as the only managers to win this event on three separate occasions.
Managers Words
Heading into Saturday's big match, City manager Pep Guardiola says the final will be quite the battle.
"I'm pretty sure we have to suffer to win the final. It's nice to say enjoy it, but sometimes it's not possible. You have to be resilient and adjust.
"I know exactly the way we want to play, with whom we are going to play, and I am not going to bother them much.
"It is an incredible privilege to be here. I never expected at the start of my career to play one final of the Champions League. Now we are here. We are lucky.
"I know exactly what I am going to tell them. I don't want to bother them too much.
"The guys who are anxious or nervous, I am going to tell them it is normal, and the guys who are more relaxed, it is normal as well.
"Everyone will handle it their own way."
Match Info
Saturday's match from Estadio do Dragao in Porto kicks off at 8 pm. (JSL).