Business Directory
To Do
The Best Barbers in Manchester
If you need a barber in Manchester, we want you to know that many alternatives await you.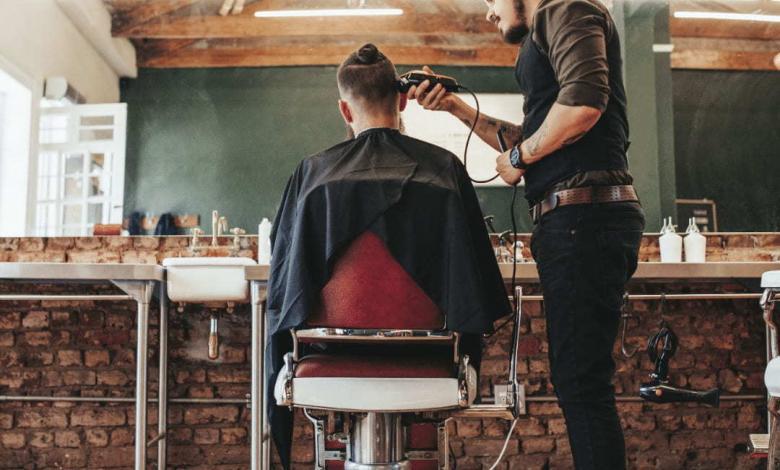 You can find barbers to suit your style in every corner of the city. These barbers, whom we have compiled on the best Barbers in Manchester list, are the city's favourite barbers. If you want to create a different hair style or care for yourself, you can choose these barbers. They are both the most affordable in terms of price and are also barbers who can offer you a variety of hair styles. You can have a comfortable, fast and appropriate haircut. If you want to feel happy, you should definitely choose professionals for haircuts.
Mr Beardmores Barbershop
If you want to be a haircut by professional and experienced barbers, this is the barber for you. Their communication is great, their prices are affordable and they are a very successful team in all hairstyles. If you want, you can like and apply a style from the hair catalogue. 2 Dale St, Manchester M1 1JW | Phone: +44 161 971 8825
Everyman Barbers
It is a very comfortable and fully equipped barber. You may need to make an appointment. Because they work very hard, they may not be available at the hours you want. The prices are very reasonable and the employees are very experienced. The shop design is also very stylish. 43 Cross St, Manchester M2 4JF | Phone: +44 161 819 5465
The Portland Barbers
The ambience is great; the employees are friendly and do their job very well. You can have your hair cut in a short time. While waiting in line, they offer you various treats. Their approach to the customer is excellent. Unit 22 Hatch, Oxford Rd, Manchester M1 7ED | Phone: +44 7422 939457
RPB
It is a barber with different branches. They work very professionally. They can advise you on various hairstyles. The interior of the shop is a very comfortable place where you can feel very comfortable. You can have a haircut in a short time with the expert barber. 35 Tib St, Manchester M4 1LX | Phone: +44 161 835 2828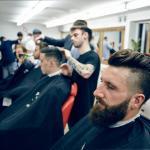 London School of Barbering – Manchester
We can say that it is one of the best barbers in Manchester. They are really good and the shop is huge. It is ideal for those looking for a luxury barber. They are also very skillful in children's haircuts.  44 Fountain St, Manchester M2 2BE | Phone: +44 161 884 1017
Top Crew Barber
If you go to this barber once, you will always want to go again. Most of their customers are very old customers and they prefer this place all the time. It is one of the best. 13 Shudehill, Manchester M4 2AF | Phone: +44 161 661 8075
MTN Barbers
This is a Turkish barber. The employees are people who do their job perfectly. The prices are very reasonable. 22 Blackfriars St, Manchester, Salford M3 5BQ | Phone: +44 161 425 9339
Maclure Barbers
If you are looking for a reliable and experienced barber where you can entrust your hair, you are in the right place. It is a fully equipped barbershop and has affordable prices. 14 Brazennose St, Manchester M2 6LW | Phone: +44 161 832 5554
Ancoats Barber Shop
Just tell him what you want and leave him the rest. The prices are very affordable for everyone. It is the barber of those who seeks professional and cheap service. 46 Great Ancoats St, Manchester M4 5AB | Phone: +44 7472 992277
Barbers Boutique
It is a barber with a 100% satisfaction rate. The whole team is highly experienced and customer-oriented. You can be sure that they will create the hairstyle you want. 67 Rochdale Rd, Manchester M4 4HU | Phone: +44 161 465 9675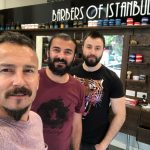 Barbers of Istanbul
This is an established Men's hairdresser and shaving salon. This shop got a unique atmosphere for client-specific packages. I believe this is the best Barber in Manchester. One of the best Turkish professional barber in addition to the latest hairstyles.
9 John Dalton St, Manchester M2 6FW – 0161 839 3535
Northern Quarter Barber
They even have 10-year customers. Since it is a very favourite barber, we recommend you to call and make a reservation before you go. 121 Oldham St, Manchester M4 1LN | Phone: +44 161 236 0978
Barber Below
They do not only haircuts but also hair care and skincare for men. The prices are very good and they have a very experienced team. 10 Hilton St, Manchester M1 1JF | Phone: +44 161 222 0200
City Barbers
Don't be fooled by it being a small shop. They have got a great team doing wonders inside. We can say they are one of the best in Manchester. 8 Lever St, Manchester M1 1LN
P&D Haircutters NQ
It is a great barber who provides haircuts, hair colouring, new style creation and male care services. Even if you are far away, we recommend that you try this place. 47 Tib St, Manchester M4 1LS | Phone: +44 161 833 4231
Fade Masters Barbers
It is one of the Manchester barbers who have had the most positive comments about it. It is an experienced barber who you can get all the services. 319 Wilmslow Rd, Fallow field, Manchester M14 6NW | Phone: +44 161 248 9496
Jersey Street Social Club – Manchester
It is a small and nostalgic barber but its customers are quite a lot. They are preferred by everyone because they do their job well. 1 Jersey St, Ancoats, Manchester M4 6JA |Phone: +44 161 236 5901
Notjust
It is one of the barbers who has the best customer relations. The price and service performance is excellent. You will surely be pleased. Unit 3, the Astley, 61 Houldsworth St, Manchester M1 2FA | Phone: +44 161 451 4597
Flanagans Barbers Didsbury
It is an excellent barber with a very crowded team. They are all professional and experienced in new hairstyles. You will not regret it and after that will be your only choice. 804 Wilmslow Rd, Didsbury, Manchester M20 6UH | Phone: +44 161 448 7400
Mankind Male Grooming Barbers and Men's Hairdressing
If you want to be a haircut by professional female barbers, this should be your choice. They are better than male barbers. 18 Burton Rd, Withington, Manchester M20 3ED | Phone: +44 161 637 8840