Business Directory
To Do
The Best Cake Shops in Manchester
To enjoy dessert in Manchester, we've compiled the places that make the best cakes for you.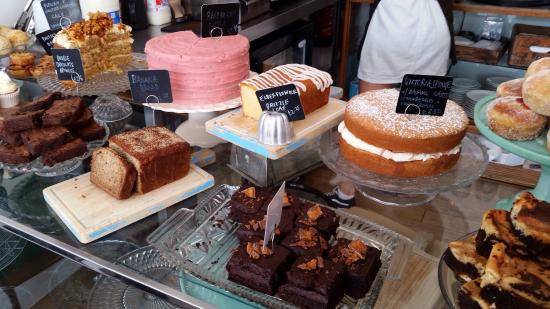 For National Black Forest Cake Day, March 28, we explored the best places to taste different desserts and cakes. The best Cake Shops in Manchester are really the best places in Manchester. The delicious desserts and cakes that will affect you both visually and in flavor will surprise you a lot. It's hard to say no to these cupcakes, which are designed to make a difference! And not all of them belong in British cuisine, of course. A variety of cakes compiled from international cuisines can also be enjoyed in these venues. If you're ready, let's all take a look at these places where Manchester's most exotic desserts are prepared.
Zara Cakes
In this place, which prepares various desserts and cake menus for weddings, birthdays and special events, there is also a special cake workshop designed for children. You can try cakes with many different, delicious and interesting designs.
351 Bury Old Rd, Prestwich, Manchester M25 1QA
Slattery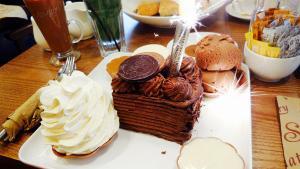 It is one of Manchester's most famous venues. Because, almost everyone who makes special ceremonies such as weddings, engagements and birthdays in Manchester has made purchases from this place. Their cakes are very famous and very delicious. There are homemade chocolates, fresh cream cakes and yummy cakes. In addition, souvenirs are sold.
197 Bury New Road, Whitefield, Manchester
Lilli Oliver Cakes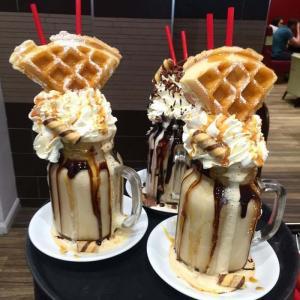 At this international award-winning venue in Manchester, homemade cakes served with hot chocolate fudge sauce are truly exquisite. They also have special cakes and specialties for healthy-fed people. If you're a freakshake, this is the place for you.
17 Broad St, Bury
Tea Hive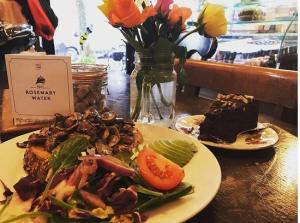 The place's favorite cake, no doubt gingerbread! The cakes, which are prepared using very different ingredients, are so different and delicious that you can't taste them in other places. We strongly recommend you try it. Design and ambience are also very different.
53 Manchester Rd, Manchester M21 9PW
Teacup Kitchen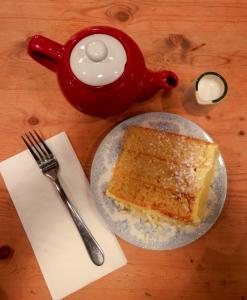 Carrot and coconut cakes, which are quite satisfying in portions, are amazing. There are also lemon, banana and chocolate options. Raspberry cake is amazing. They prepare cakes for everyone's taste.
53-55 Thomas St, Manchester M4 1NA
Dish and Spoon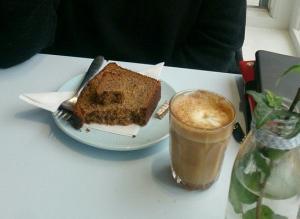 It is a place where you can eat both delicious and quality cakes. Have you tasted the wet cakes? If the answer is no, you should try it.
230 Burton Rd, Manchester M20 2LW
Hey Little Cupcake
As the name suggests, their small cupcakes are really delicious. Like New York's famous cupcakes. They create a work of art. You can take it with takeaway and eat it at home.
2 Hardman St, Manchester M3 3HF
Pollen Bakery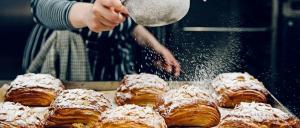 People enter the queue for cinnamon buns and pastries made from dough. It is one of Manchester's most famous cake making places. It has an incredible customer potential. If you want to taste these flavors cakes, you may need to line up early.
2 Sheffield St, Manchester M1 2ND
The Launderette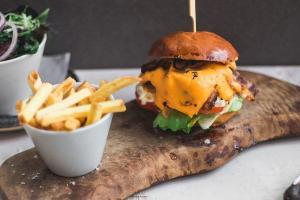 Especially the cakes made with ice cream banana and marshmallows are very delicious. You will love the taste of chocolate croissants.
13 Jack Rosenthal Street, Manchester M15 4FN
Trove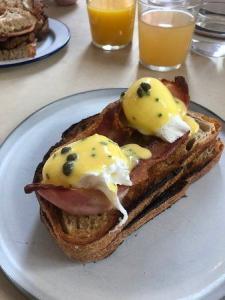 Despite being a modest place, its cakes and pastries are perfect for its rivals. You can order special cakes. They prepare cakes and pastries suitable for the form you want.
1032 Stockport Rd, Manchester M19 3WX
Milk Jam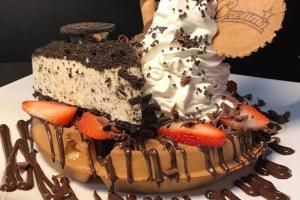 The reputation of salted caramel and peanut butter, or Oreo cookie, is known all over Manchester. It can be difficult to choose from dozens of cake varieties.
85 Oxford St, Manchester M1 6EQ
Richmond Tea Rooms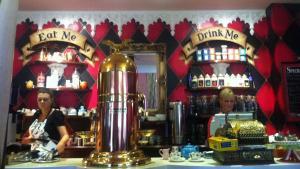 It is one of the most ideal venues for enjoying afternoon tea and cakes in Manchester. The blueberry muffins are delicious. If you want to taste delicious desserts and cakes in a very elegant cocktail lounge, you should spend a day here.
15 Richmond St, Manchester M1 3HZ