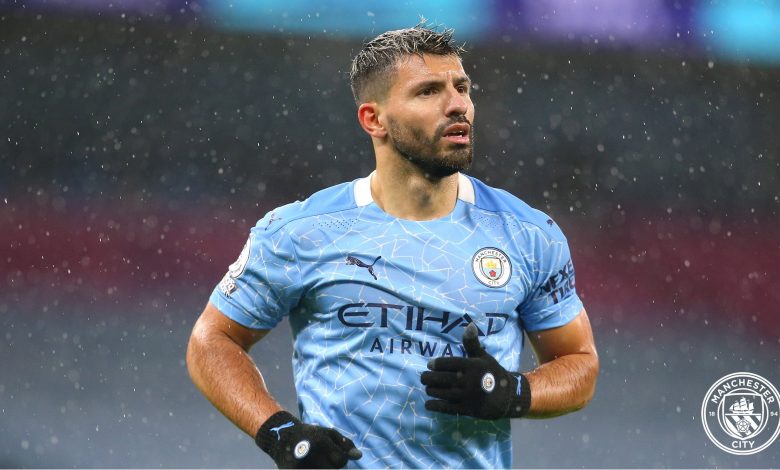 Finishing on top
Manchester City will close the book on another Premier League season on Sunday when they host Everton at the Etihad.
Sunday will be more of a formality for the Sky Blues, who will capture their third EPL title in the past four seasons.
On the other hand, Everton will finish in the top half of the league regardless of Sunday's result, but with a win, they can achieve their highest points total since 2016-17 when they earned 61 points.
Lineup News
City striker Sergio Aguero will hope to feature in what will be his final game in a Sky Blues shirt.
He has missed their previous two matches with a muscular injury.
Joao Cancelo is suspended following his red card last week versus Brighton in a 3-2 defeat.
Kyle Walker and Raheem Sterling appear to be 100% fit again and could see action.
Midfielder Ilkay Gundogan, withdrawn in their midweek clash, seems to have recovered and could play a part on Sunday.
Everton are unlikely to have James Rodriguez starting for their season finale with a calf problem.
The Toffees skipper Seamus Coleman is out after sustaining a knock against Wolves in midweek.
Jean Phillippe Gbamin remains out with a long-term injury.
Swan Song
Sunday will be the end of the line for legendary striker Sergio Aguero with the Citizens, and what a ride it has been.
The club's record goalscorer will hope to play in his final game before he moves on to join Barcelona next season.
The club will pay tribute to the iconic Argentine striker and deservedly so.
Aguero became a fan favourite with his goal in 2012 on the final day of the season as his side defeated Queens Park Rangers 3-2 and won their first league title since 1968.
Despite a tough season plagued with injuries and illnesses, there is no debating the impact Kun has had for this club.
Since his arrival in the summer of 2011, he has 182 goals for Man City in his Premier League career and 258 in all competitions.
In that time, he has been a significant part of five EPL triumphs, six Carabao Cups, three Community Shields, and one FA Cup.
A sweet tooth
Pep Guardiola's men have had their way with the Toffees in the Premier League lately.
The Citizens have won each of their last six encounters against them in this competition.
That is as many as they had in their previous 21 EPL matches against them.
The only other Premier League side Everton has lost more consecutive games against in this competition is Manchester United.
They suffered nine successive defeats to The Reds between 1999 and 2004.
One player who has excelled when facing the Toffees is Gabriel Jesus.
The Brazilian striker has netted seven times versus Everton.
That's more than he has against any other EPL opponent.
He has two goals in his last two matches versus the Toffees.
Finishing Strong
The Sky Blues have traditionally been able to finish a season on a high note.
In their past 12 EPL finale's they have lost only once, to Norwich City 2012-13.
On the other side, Everton have not won their final Premier League match since 2015-16, when they defeated Norwich 3-0.
Bringing it Home
City will not want to end a Premier League triumph on a sour note especially in front of their fans.

The Premier League champions have lost four games at home this season.
If they lose for a fifth time on Sunday, they would become the first top-flight champions to lose that many on home soil since Liverpool dropped five matches en route to the league title in 1963-64.
Looking for Records
Man City have been setting club, personal, and league records all season.
However Everton have an opportunity to earn a record of their own this weekend.
If they can come out on top on Sunday, it would be their 12th victory on the road this season, which would tie the club record for most in a campaign, drawing even with the championship-winning sides in 1969-70 and 1984-85.
Keeping it 100
Man City boss Pep Guardiola has always finished a season strong since joining the Sky Blues.
The Spaniard has won all four of his Premier League encounters on the final day of a campaign.
No manager has bested that 100% rate before.
Chris Coleman is the only other manager in EPL history to go four for four in this competition.
Managers Words
Heading into the final day of the EPL season, City manager Pep Guardiola expressed what Sergio Aguero has meant to this club.
"First of all, I say he's an incredibly nice and funny person, humble one being the legend he is.
Being from Argentina and in this country where it's so difficult to score goals, but he's done it for many years.
"I can't imagine how many more goals he would have scored if he was able to be fitter than he was in some periods.
"Sunday's the last game, I'm sure the fans will show for the fans all around the world for Man City and will give him a tribute to what he has done so far.
"His titles, numbers, performances, incredible."
Match Info
Sunday's match at the Etihad will kick off at 4 pm.
There will be 10,000 fans in attendance for the final match of this EPL campaign. (JSL).