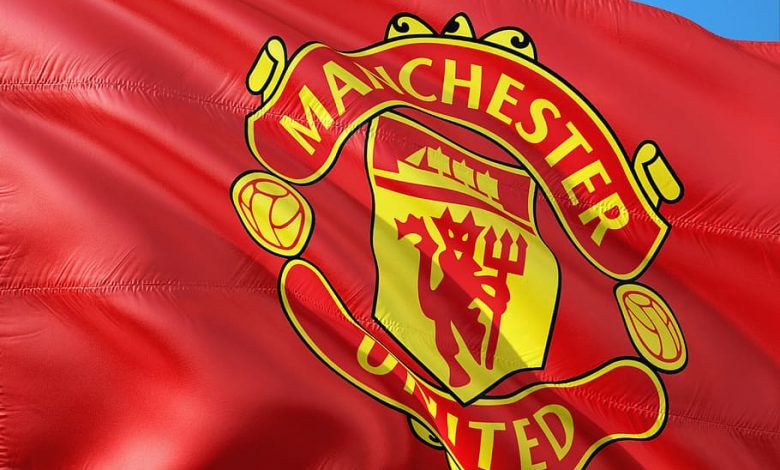 Great Expectations
 Fresh off a third-place finish in the 2019-20 EPL season, expectation for the Reds will be high.
United were the hottest team in the league down the stretch going unbeaten in 14 consecutive EPL matches.
With a return to the Champions League and a formidable strike force can this group return United to the glory days of yesteryear?
Key Additions
The biggest addition to the Reds lineup was the signing of Donny van de Beek from Ajax for £40 million for five seasons.
The Dutch midfielder should bring some much need versatility to the midfield.
The 23-year-old's work ethic and vision should allow Bruno Fernandes and Paul Pogba to show their flair.
Another name to watch for is goalkeeper Dean Henderson who returns after an impressive loan spell at Sheffield United.
Henderson is the future in goal and could see a lot of action with the Champions League, FA Cup, Carabao Cup and EPL season all in play.
Manager Ole Gunnar Solskjaer will be counting on Henderson to maintain his impressive form.
His presence means David De Gea's job as starting keeper will not be certain.
Key Subtractions
 The club didn't suffer any devastating losses to their core group this off-season.
The biggest name that's gone is the underwhelming Alexis Sanchez who scored just 5 goals in 45 games for the club.
Seven-year itch
 It's been seven years since the legendary Sir Alex Ferguson retired and since that time United have struggled to find their footing.
In Ferguson's last seven seasons in charge his team won five EPL titles, averaged 87 points per season and never finished lower than third.
The seven years without the Scotsman have been somewhat forgettable.
If you include Ryan Giggs' spell as caretaker United have had 5 Managers in the past seven years who've failed to live up to the club's lofty expectations.
In the past seven seasons they've averaged 68.8 points per season, a number that could be much worse if not for the 81 points in the 2017-18 campaign.
In that time frame United has finished seventh, fourth, fifth, sixth, second, sixth and third, respectively.
Keys to success
 If United want to hope to capture a trophy for the first time since 2017, they'll need to be stingier at the back.
It starts in goal where David De Gea has struggled to maintain a level of consistency.
The Spaniard once regarded as one of the world's best has made bad mistakes that have cost him team valuable points in the past couple seasons.
The arrival of Dean Henderson is a clear message to De Gea to get his game together.
If De Gea flounders will Henderson be able to live up to the expectation?
The 25-year-old was brilliant thi past season with Sheffield United but Old Trafford is a whole other level of pressure.
Defensively the club will need to sort out some issues as well.
Harry Maguire was a rock at the back, proving he's worth every penny of his £80 million contract.The question mark will be who can compliment Maguire?
Liabilities
Victor Lindelöf proved to be a liability last season and that's a huge cause for concern.
Maguire and Wan-Bissaka can't do it alone.
Chris Smalling is also back with the team but by all accounts they're looking to offload him.
Luke Shaw had flashes of solid play at left-back but lacked consistency
Consistency
When we talk of consistency we have to mention Paul Pogba.
The Frenchman spent most of last season out due to injury and may not be ready to start the season after testing positive for COVID-19.
If the Reds want to win some trophies this season he needs to stay healthy and be consistent.
Strengths
 Without a doubt United's biggest strength is up front.
Anthony Martial, Marcus Rashford and Mason Greenwood were among the best in the Premier League last season.
With 63 goals in all competitions, what can these youngsters do for an encore?
The bar will be high as they look to improve on their 66 point tally from a season ago.
Distractions
It's never a good to hear of issues away from the pitch ahead of a big season.
This off-season United was plagued with more off-field issues than any team would like.
It started with the arrest of captain Harry Maguire in Greece, then there was Mason Greenwood breaking COVID quarantine protocol.
How will all that impact the team heading into the season?
Where they will finish
 With a third-place finish and a spot in the Champions League there is reason for optimism at Old Trafford.
The bad news is United's top opponents have all made improvements to their squads.
Liverpool is fresh off a campaign that saw them clinch the title with seven games to play.
They're one of the teams to beat next season and should look just as strong.
Chelsea was busy as well bolstering their attack with Timo Werner and Hakim Ziyech.
City added Nathan Aké and Ferran Torres.
Needless to say the competition will be stiffer for the Red Devils this upcoming season.
I expect Manchester United to be in a dogfight this season for one of the top four spots.
I see them improving on their 66 point tally but I see them finishing 4th by the end of the season. (JSL)