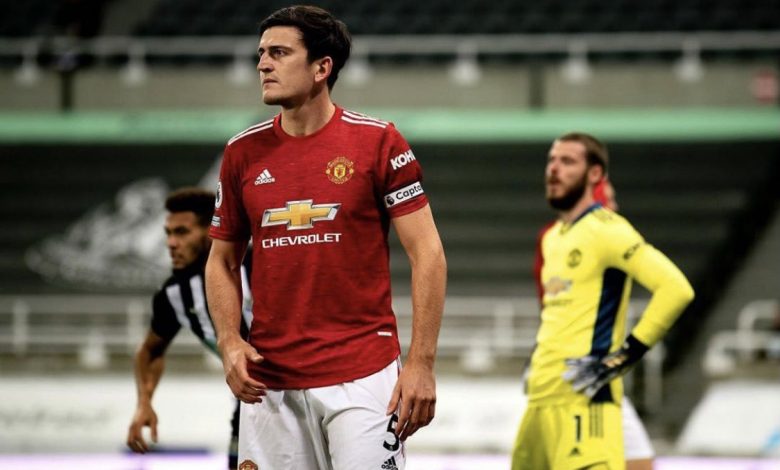 Fearing for his life
 Manchester United skipper Harry Maguire says "I feared for my life" when retelling his version of events that took place in Greece last week.
The English defender, along with his brother Joe and a friend were detained by police, tried and convicted of assault and bribery all in the span of a few days.
The world's most expensive defender has broken his silence on what transpired that night according to him.
Kidnapping?
 Following his team's elimination from the Europa League Maguire, fiancé Fern, his brother Joe, sister Daisy and some friends took a holiday to the Greek island of Mykonos.
At some point in the night Maguire says two men approached his sister asking where she was from.
Later Fern noticed Daisy was fainting in and out of consciousness, it's believed Daisy may have been injected with an unknown substance.
Next there was a lot of shouting and arguing when three men in plain clothes approached to try and deescalate the situation.
They eventually called their minibus to go back to their place where they were staying.
The bus reportedly stopped about 10 minutes into the journey and parked alongside the road where there were eight men waiting.
This was when Maguire believes they were being kidnapped.
"We got down on our knees, put our hands in the air. And they just started hitting us. They got one of my hands in the handcuff. They were hitting my legs, saying my career's over – 'no more football; you won't play again," says Maguire.
Conviction
On Tuesday a Greek court found Maguire, his brother Joe and his friend guilty on charges of assault and bribery.
Maguire said "it was horrible. It was such a quick turnaround it was incredible". He says they got pages of the court transcript in Greek the night before the trial.
Abuse and bribery?
 The English centre-back says he was handcuffed with his hand in the air when he tried to run away. However, because they men were in plain clothes he says he didn't think they were policemen and that he was being kidnapped.
United's captain also called the claims he tried to bribe them "ridiculous".
Clear Conscience
 Admittedly Maguire says he wasn't thrilled to hear all the negative publicity he was getting about the incident.
Maguire maintains his innocence saying he's strong mentally and will get over this. He adds "my conscience is clear. I know exactly what happened that night.
 Retrial
 Manchester United's captain was given a reprieve earlier this week as it was reported he will get a re-trial.
 Despite feeling unfairly judged in the original trial Maguire says "I have great faith in the Greek law."
"I am really confident the truth will be told and come out".
No official date for the re-trial has yet been revealed. (JSL)