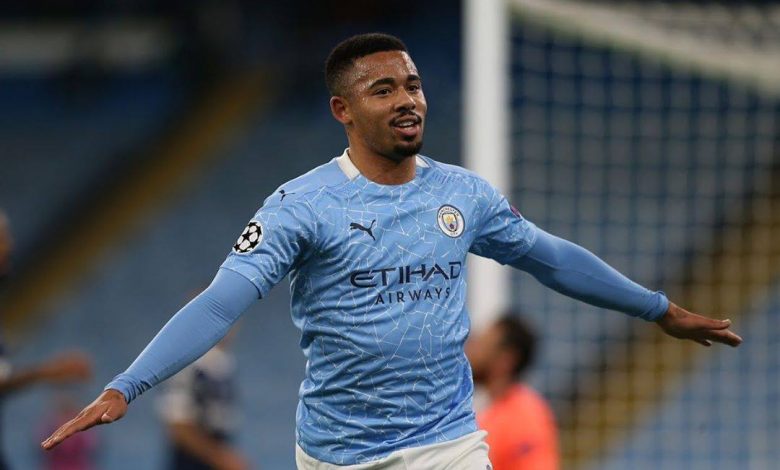 Manchester City aims to keep their perfect Champions League record intact when they host Olympiakos.
Injury news
 There is good news and bad news on the injury front for Pep Guardiola.
Sergio Aguero, Benjamin Mendy, and Fernandinho won't be available.
Striker Gabriel Jesus is back training and if he's 100% fit may draw back into the lineup.
The Brazilian has been out since September after suffering a thigh injury.
Nathan Ake is healthy again and should be available.
For the Greek champions, Ousseynou Ba and Kostas Fortounis are out.
Managers Thoughts
Pep Guardiola is reiterating the importance of staying focused in the moment heading into Tuesday's match.
"It's the Champions League. You cannot fake a step. If you do, you struggle," says Guardiola.
"You know the UCL… you have to secure home games and win at least one away."
Stats
 This is the first time both sides have met.
Playing Greek clubs is fairly new for the Citizens.
The only other time they're faced a Greek opponent was in the last 32 of the 2010/11 Europa League.
That season they beat Aris by a 3-0 aggregate score.
History will tell you Olympiakos has struggled in matches played in England.
They've lost 14 of their last 16 European away matches over there.
Two of those wins however came in recent memory, beating Arsenal on the road last season in the Europa League and defeating them again away in 2015.
Olympiakos have also been poor defensively when playing in England.
They've conceded 29 Champions League goals in England, the third-most in the tournament.
Only Barcelona (39) and FC Porto (33) have conceded more in England.
On a roll
 The trophy may have eluded them so far but City has had little trouble getting out of the starting blocks in the Champions League.
The Blues are unbeaten in their last 13 Champions League group matches.
Kevin De Bruyne has 12 Champions League assists since 2017/18, that's second only to Kylian Mbappe (15).
Frenchman Mathieu Valbuena has been directly involved in half of the shots Olympiakos has taken in this Champions League campaign.
He's also created seven chances and taken four shots.
Where they stand
 City is currently top of Group C with wins over Porto and Marseille for a total of six points.
Olympiakos are third, losing at Porto last week 2-0 and winning their opener 1-0 against Marseille for a total of three points.
Game Info
 This is the third game in the group stage for both sides.
Kickoff from Etihad stadium will be at 8 pm. (JSL)