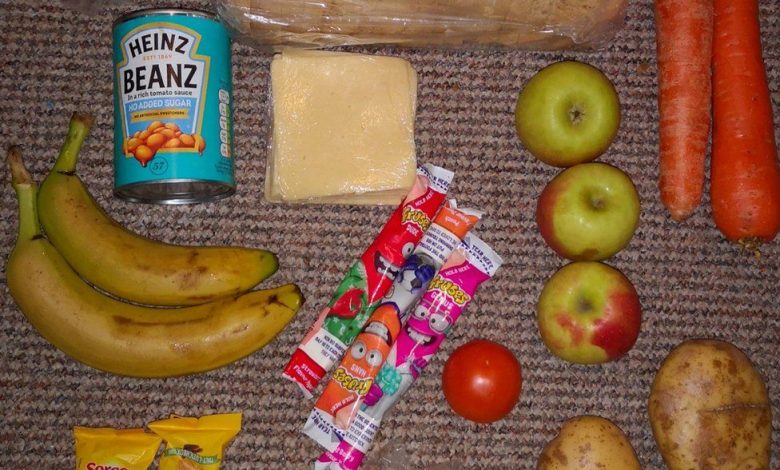 Outrage
 A UK catering company is taking some heat for its food parcels.
 Man United striker Marcus Rashford is among those leading the outrage against Chartwells.
This comes after a photo of Chartwells food packages began trending on social media recently.
 The image tweeted by Roadside Mum shows a small amount of food valued at around £5 total.
The unidentified mother posted the photo of two carrots, two potatoes and a tin of baked beans, and a small range of other food items.
That image was retweeted more than 15000 times receiving over 36000 likes.
The mother thought the package was going to be worth around £30 to last ten school days.
Rashford shared the image on his Twitter handle saying it was simply "not good enough.
The United star is seeking a meeting with Chartwells in an effort to improve their service.
Insufficient
Chartwells responded to the outrage regarding the package.
In a statement, they say: "For clarity, this shows five days of free school lunches (not 10 days) and the charge for food, packing and distribution was actually £10.50 and not £30 as suggested.
"However, in our efforts to provide thousands of food parcels a week, at extremely short notice, we are very sorry the quantity has fallen short in this instance."
The company owned by Compass group says they will further enhance their food parcels in the future.
This follows the Department of Education's additional allowance of £3.50 more per week per child in line with the nutritional guidelines.
Voucher Scheme
The department of Education (DfE) will soon be opening a new food voucher scheme for children in schools.
At the moment a food parcel for one child for five days consists of a loaf of bread, three large tomatoes, two baked potatoes, and one cucumber.
There's also a tin of sweetcorn in water, five portions of fresh fruit, and a 200g block of cheese.
In addition to that, they provide a pack of sliced, cooked ham, six eggs, a tin of baked beans, three small reduced-fat yogurts, and a litre of semi-skimmed milk.
While the lockdown continues schools are being told to continue providing meals for those learning at home.
The DfE says they will open a national scheme to provide supermarket vouchers through an online portal "as soon as possible". (JSL).