Football
Manchester City
City look to claim top spot in Champions' League group Tuesday
Blues face Porto in Portugal on Matchday Five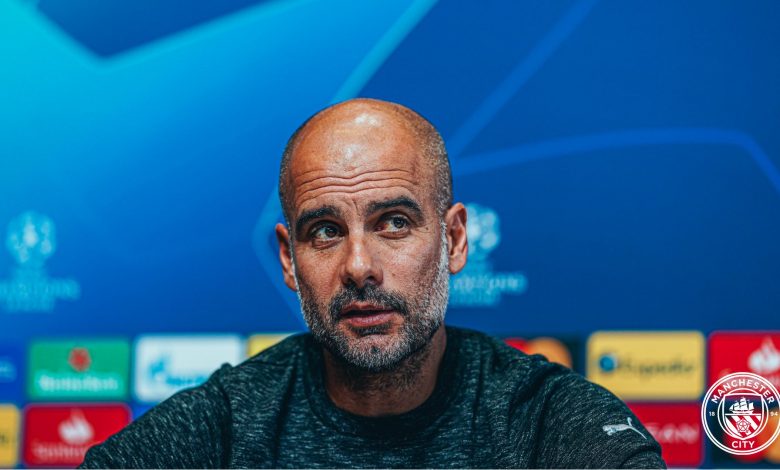 Top Spot
 Manchester City travels to Estádio do Dragão Tuesday night to face FC Porto on matchday five of the Champions League.
The Blues currently sit on 12 points with a perfect 4-0 record so far in Group C.
Nipping at their heels just three points back are the Portuguese champions whose only blemish was in their opener at Etihad.
Injury News
 With City already guaranteed passage to the last 16 one might think Pep Guardiola would consider bringing in some fresh faces from the Academy.
However, the City boss confirmed in a press conference: "No [Academy players won't be used].
"We have 19 players fit for the first team squad and all will travel to Porto. It's a difficult opponent. We need the best players as possible."
Academy graduate Tommy Doyle will be traveling with the team to Portugal.
The only significant news to report injury-wise for City is the fact Sergio Aguero is not traveling with the team to Portugal.
"He didn't train. He has some disturbance in his knee, nothing serious, but he didn't train," says Guardiola.
Nathan Ake is fit and available after being injured while on international duty with the Netherlands.
Captain Fernandinho came on as a substitute in the 5-0 win against Burnley over the weekend.
For Sergio Conceicao's side, Mateus Uribe missed last week's match with Marseille but should be fit for Tuesday.
Meanwhile, Marko Grujic is suspended after receiving two yellows in last week's Champions League victory.
The skipper Pepe is nursing a foot injury and unlikely to feature.
Current Form
 Since these teams last met Porto's shown how well disciplined they can be at the back.
They've won five of their last six games across all competitions and have not conceded a goal in the Champions League since that 3-1 defeat to City at Etihad back on October 21.
City is coming off a 5-0 thumping against Burnley last weekend and has been equally as strong in Europe in both attack and defense.
Guardiola's side hasn't conceded in Champions League play since the 14th minute of their opener with Porto.
In four fixtures in Europe, they've found the back of the net 10 times.
Before last weekend that was as many goals as they'd scored in league play but in half the games.
Players to Watch
 For City Kevin De Bruyne's had another masterful start to this year's Champions League campaign.
The Belgian leads the way in assists with four despite only playing in two matches.
He's got a pass completion rate of 85% and has averaged 61 passes per game in the competition.
Ferran Torres has goals in three of the club's four matches in Europe so far.
In goal, Ederson's kept three successive clean sheets in Champions League play.
Over the last seven matches in all competitions, he's conceded just three times.
Defensively City will need to keep its eye on Sergio Oliveira.
Porto's leading scorers got four goals and three assists in the Primeira League has goals in the team's last three Champions League encounters.
His partnership with Luiz Diaz has been impressive so far.
Diaz himself has two goals in four Champions League fixtures and two more in league play.
Manager's Previews
 Heading into Tuesday's match Pep Guardiola was all smiles about his club's form in Europe.
"We made an incredible group stage.
"Especially our two games away, the second half against Porto and the first half against Olympiakos at home.
"We made an incredible performance [against Olympiakos away].
"Unfortunately, we could only score one goal, but the team is alive."
Here's how his counterpart Sergio Conceicao is approaching the game.
"We want to be in all competitions, but we have to look at it differently because the players are not machines, it's very difficult to keep presenting high level answers in face of this heavy schedule.
"We will send in the team that we think is best for it. It's one match at a time and it will always be like this in the future."
What's at Stake?
 For City, a draw or win will guarantee them first place in Group C with one match remaining.
Porto needs only a point from their remaining two games to assure their place in the last 16.
If they still want to win the group they'll need to win Tuesday and win big.
Match Info
 Game time from Estádio do Dragão in Portugal is 8 pm. (JSL)