Football
Manchester City
City face Marseille for the first time in the Champions League
A closer look at City's opponents from France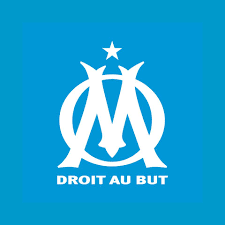 Manchester City will take on one of France's most decorated teams in Europe from the past when they battle Marseille in Group C.
Storied past
 It's been a while since the French side has won the Ligue 1 title but they've had plenty of past success in Europe.
To date, they are the only team from France to capture the Champions League trophy having triumphed in 1992-93.
In recent years they did finish as runners-up in the Europa League in 2017-18.
Two previous times they made the final of the Europa League only to lose out in 1998-99 and 2003-04.
Before their triumph of 1993, they lost in the Champions League final to Red Star Belgrade in a shootout in 1990-91.
In total Marseille has captured the Ligue 1 title 10 times.
How they look now
 Since the arrival of Andre Villas-Boas, it seems the club's inherited his past success.
The former Chelsea and Porto boss led the team to a League and Cup double last season.
Last season's second-place finish was the best finish the club has had in seven years.
Statistically speaking last season Marseille was in the top five in terms of top offense, possession, and passing.
They are a team that likes to hold possession but they do have some dynamic players up front who can punish defenses.
They may not have as much Champions League experience but they do boast plenty of big-game experience.
There are two World-Cup winners along with a Euro runner-up to watch for.
Players to watch
On the wing, Dimitri Payet is always a threat.
The Frenchman has creativity, great vision, and pace, and can score.
He had 9 goals and 2 assists last season but it's the quality of his goals that leave you breathless.
If not for a late injury he likely would've been a part of the French team that won the World Cup in 2018.
World Cup winner Florian Thauvin has scored 57 goals for his team in 124 appearances in Ligue 1.
In goal, Steve Mandanda was the back-up for the World Cup-winning squad two years ago and is still one of the most solid keepers today in France.
At 35 he has the calmness and poise needed for this team.
Important dates
 October 27 will mark the first time these teams have ever met in a competitive fixture when they face each other at the Stade Velodrome in France.
The return match at the Etihad stadium will be on the final day of group play December 9. (JSL)