Business Directory
To Do
The Best Burgers in Manchester
The pleasure of eating a burger in Manchester is something else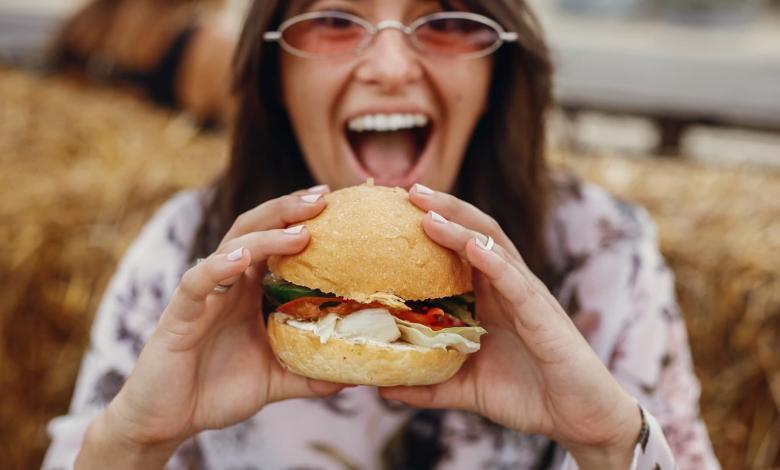 If you want to experience this pleasure with Best Burger in Manchester, we suggest you take a look at the places we have compiled for you.
Honest Burgers Manchester
It's a venue that can impress you with its quick service, a wide range of burger options, gentle waiters and impressive atmosphere.
36 Bridge St, Manchester M3 3BT
Hawksmoor Manchester
With its affordable prices and delicious burgers, it is a restaurant frequently visited by the people of Manchester. It is very popular with its menu and drinks. It is also ideal for crowded groups.
184, 186 Deansgate, Manchester M3 3WB
Solita NQ
There are cheap and affordable prices, but sometimes there may be a hitch in the service. Especially it is crowded in the evening. The atmosphere is impressive and a wide variety of dishes.
Turner St, Manchester M4 1DW
Byron
There's an outdoor section. A special menu is prepared for vegetarians. You can taste the quality burgers and have a pleasant time. The drinks are great, too.
One Piccadilly Gardens, Manchester M1 1RG
Almost Famous
It is an ideal restaurant for gourmets. You will love the burgers. Prices are average and service is very fast. It can be preferred for dinner.
UNIT 2, GREAT NORTHERN, Peter St, Manchester M3 4EN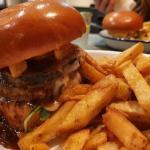 Jaigy Burger
The location is very central. There is also a takeaway. You can order and eat at home. The prices are very affordable, the burgers are delicious. It is an unexplored place but we recommend you to try it once.
5 Roger St, Manchester M4 4EN
Bundobust
If you go without making a reservation, you can wait a lot. Therefore, you should definitely make a reservation a few hours in advance. It is a very crowded and popular restaurant. Indian burgers are very tasty.
61 Piccadilly, Manchester M1 2AG
Burger Tingz
Foodservice is fast and prices are affordable. It is a restaurant that you should try at least once. You can try a perfect dinner with different burger varieties and enjoy the night.
42 Hulme High St, Hulme, Manchester M15 5JP
Smashville Burger Co
Although a bit strange in terms of location, the restaurant is truly amazing. Their regulars are quite high. Its dishes and especially the burger menu are satisfying and cheap.
210 Cheetham Hill Rd, Cheetham Hill, Manchester M8 8LW
Six by Nico Manchester
If you want to eat the most affordable burger, you should choose this restaurant. Very tasty burgers and snacks are waiting for you. You can have your lunch and dinner here.
60 Spring Gardens, Manchester M2 2BQ
The Meating Room
If you want, you can order from home. But if you want to go to the restaurant and eat, don't forget to book. It is really popular. Burger and chicken wings are very tasty.
948 Stockport Rd, Manchester M19 3NN
Bunz N Tingz
It is one of the best in Manchester. It is a popular restaurant for those who want to eat both affordable and delicious burgers.
5 Roger St, Manchester M4 4EN
Flames Smokehouse Ltd
Large portions, reasonable prices and great atmosphere. All conditions are ready for you to eat the best burger! We can say that it is one of Manchester's top 5 venues.
Brierley Ave, Failsworth, Manchester M35 9HA
That Burger Place
It is a small but popular restaurant. Its location is very central and a place known by everyone. It serves with a delicious burger and menu.
4 Dumbell St, Swinton, Pendlebury, Manchester M27 6FP
Northern Soul Grilled Cheese
It's a fancy restaurant. The design and the menu are great. Grilled cheese, in particular, is gorgeous. You can try different burger options.
Unit 10, 11 Church St, Manchester M4 1PN
Cowtown Grill
Takeout may be delayed a little when the restaurant is very crowded. If you want to eat a delicious burger and dishes, we suggest you go to the restaurant.
85 Washway Rd, Sale M33 7TQ
Pieminister
You can have a great dinner for £ 30. Prices are really affordable. It is one of the best burger venues.
53 Church St, Manchester M4 1PD
Eat New York
It is one of the best venues for lunch and dinner. You can be sure that you will not be disappointed. Prices are very affordable.
64 Oldham St, Manchester M4 1LE
Brewski Bar
Bar – serves as a restaurant. It is one of the favourite restaurants where you can have your dinner with your friends. The atmosphere is very good and prices are average.
Unit 1, 58 W Mosley St, Manchester M2 3HZ
The Old School BBQ Bus
Serving with a bus design, this place is really interesting. You can have a good time and eat delicious food.
Alford St, Hollinwood, Chadderton, Oldham OL9 7LP