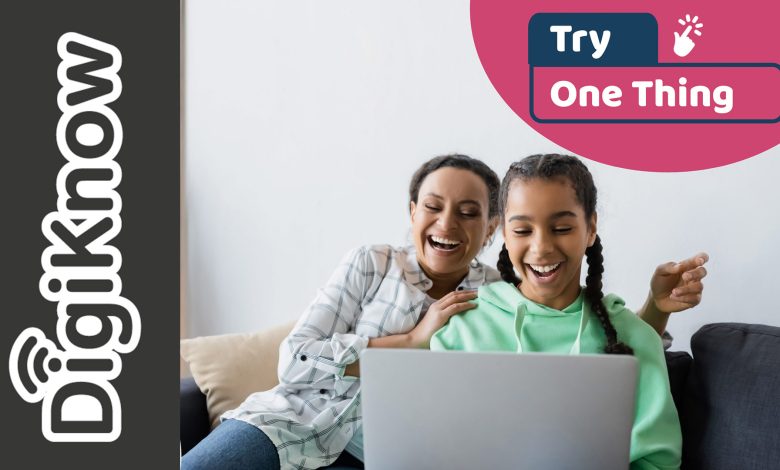 During Get Online Week, we're encouraging people to 'Try one thing' online – to use the internet to do just one thing they'd normally do face to face or over the phone.
It could be an ideal opportunity to try comparing prices online, finding reliable health information online, searching for jobs online, or online shopping. With the proper support, it could be easier than you think. You can find that support at a wide range of DigiKnow support sessions across Stockport.
Councillor Malcolm Allan, Cabinet Member for Finance and Resources, says: "The internet can help people save money, stay connected and feel happier and healthier. At Stockport Council, we're committed to helping as many people as possible to enjoy the benefits of being online and ensuring no one gets left behind.
"If you're not online yet, or you're not very confident at using the internet, now's the time to get the support you need. In Get Online Week, there are many free and friendly DigiKnow help sessions to help you get online and make the most of the internet. It's all very informal, and you can simply drop in and try one thing. It's the perfect time to take that first step."
DigiKnow, a local network of groups, organisations, and volunteers, run the help sessions. Support includes community classes, help over the telephone, and a Device Lending Library. If you can't wait until Get Online Week for help getting online or improving your digital skills, call the DigiKnow Helpline on 07724 217888 or visit our DigiKnow web pages.
We're adding new sessions all the time; a complete list is on our Events calendar:
Thursday 13th October: Tech Club at Walthew House, DigiKnow class at Stockport Homes' Cornerstone building
Friday 14 October: DigiKnow classes in Woodley, Digital Bees drop-in at Co-operative Bank, Stockport, Coffee afternoon with hublet demonstration at Edgeley Library, DigiKnow drop-in at Bredbury library
Monday 17th October: Digital group in Woodley, Energy advice customer drop-in at Stockport Homes' Cornerstone building
Tuesday 18 October : DigiKnow classes in Woodley, Community Online Group classes in Offerton, Job Search Workshop for Over 50s at Stockport Homes' Cornerstone building, DigiKnow classes in Edgeley
Wednesday 19th October: Online Security Tips in Reddish, Support with QR codes at Stockport Homes' Cornerstone building, Age UK Welcome Wednesdays at Stockport College, DigiKnow drop-in at Bredbury library
Thursday 20 October 2022: Digital drop in with Age UK at Brinnington Library, DigiKnow class at Stockport Homes' Cornerstone building
Friday 21 October: DigiKnow classes in Woodley, An afternoon of tea and tech at Renewal North West in Shaw Heath, Help with e-books at Central Library, Digital Device Drop-in at Reddish, DigiKnow drop-in at Bredbury library