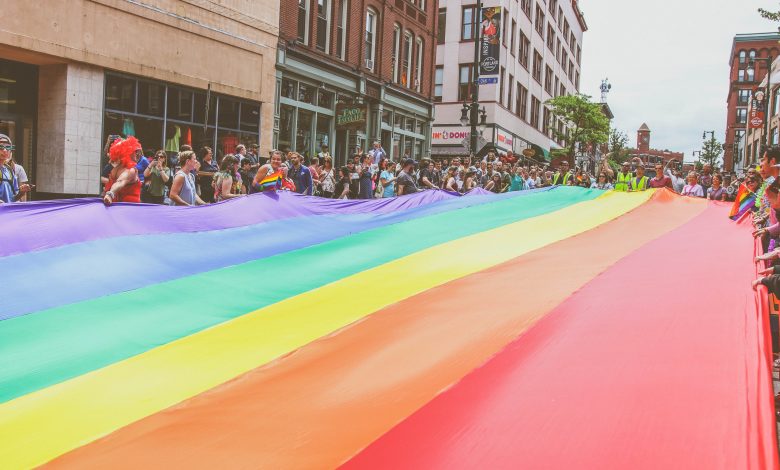 Manchester Pride has announced a physical festival plan for LGBTQ+ people over the August Bank Holiday weekend. Last year, the festival couldn't be done physically due to the pandemic. This year, the festival has been planned as a physical event according to the roadmap of the UK.
Manchester Pride is planning to organise Manchester Pride Festival with the partnership of Virgin Atlantic from Friday 27 August until Monday 30 August. The four-day event will bring people to the city centre for campaigning, celebrating, and fundraising LGBTQ+ life.
Mark Fletcher, CEO of Manchester Pride, said; "Manchester Pride is proud to part of a global Pride movement that celebrates advancements in equality and challenges discrimination faced by LGBTQ+ people. Having to postpone the Manchester Pride Festival in 2020 was necessary but extremely hard for myself and the team and I am so pleased that we are able to plan for an event in 2021. Naturally, there is some uncertainty over what will happen in the coming months but we have to plan now in order to be able to deliver a festival of this scale."
What Will Be Different This Year?
The team who organise Manchester Pride Festival is working on the details of the festival. It is expected that the festival will continue with its traditional elements while new lockdown restrictions will be applied to the festival.
The biggest difference will be a reduced capacity of MCR Pride Live to make the festival more accessible, safe and viable. It is expected that the capacity of the event will be reduced by 50%.
The Plan of Manchester Pride Festival 2021
According to the latest announcement, here is the plan for the festival:
The Gay Village Party, 27 – 30 August 2021
MCR Pride Live, 28 – 29 August 2021
Manchester Pride Parada, 28 August 2021
The Candlelit Vigil, 30 August 2021
Superbia Weekend, 28 – 29 August 2021
Human Rights Forum, 29 August 2021
Youth Pride MCR, 29 August 2021
Family Pride MCR, 28 August 2021
Further details will be shared by the Manchester Pride for the following months.
The Ticket of Manchester Pride Festival
From Superbia Weekend to Youth Pride MCR, all tickets will be released over the coming months. People who bought tickets for the events of 2020 will automatically change their tickets for the events in 2021. In case the event of 2021 cancels, people can change their ticket for the festival of 2022 and can get a refund of the face value of the ticket.