Arts and Entertainment
To Do
Chinatown Manchester: All Things You Need To Know 
From shops to restaurants, Chinatown is the centre of the city's Chinese community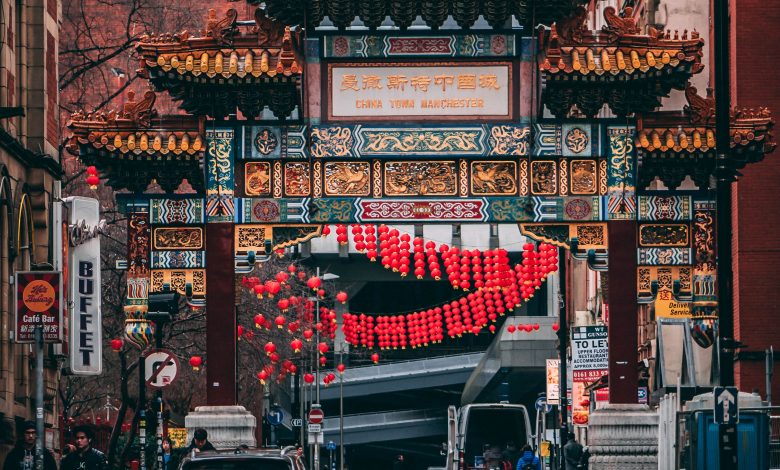 Manchester's Chinatown offers a wide variety of high-quality restaurants, markets and shops for visitors. Chinatown Manchester is the second largest in the UK and the third-largest in Europe. With its all history and events, Chinatown contains many Chinese, Japanese, Korean, Nepali, Malaysian, Singaporean, Thai and Vietnamese restaurants, bakers, markets and shops.
History Of Chinatown Manchester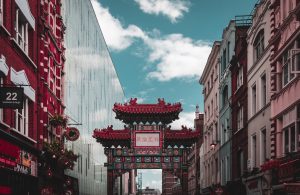 Manchester's first Chinese restaurant, Ping Hong, was opened on Oxford Street in 1948. At that time, there wasn't a significant Chinese population in Manchester. After World War 2, many Chinese immigrated to Manchester. Due to the increasing needs of Chinese business such as medicine shops, Chinese supermarkets, financial and legal services, Chinese business owners began to be active in Manchester. Along Faulkner Street, many restaurants, markets and shops have started offering a wide variety of products and services.
Chinatown Manchester was a centre for Chinese families who immigrated to the UK. There was even a Hong Kong government office on the street. In 1989, the Chinese Arts Centre opened and in 2013, the Bank of East Asia opened their first Manchester branch in Chinatown.
Chinatown Manchester Restaurants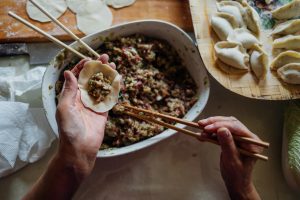 Many restaurants are available in Chinatown with their rich menu options. Here are some of the most popular restaurants in Chinatown Manchester : 
Yang Sing 

BBQ Handmade Noodles King

Lotus Vegetarian Kitchen

The Little Yang Sing

Yuzu

Red N Hot

Siam Smiles Thai Supermarket& Cafe

The New Emperor

Red Chilli

Happy Seasons

Hunan Restaurant
Chinatown Manchester Markets And Shops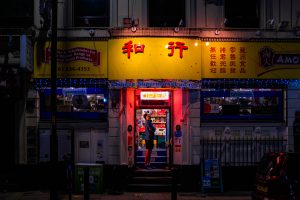 From craft shops to Chinese supermarkets, Chinatown Manchester has a huge variety of places that you need to visit. Here are just a few of the most popular ones : 
Woo Sang Supermarket

Hang Won Hung Supermarket

T LA Art& Craft Gallery LTD

Wing Fat Supermarket

Manchester Seafood
Transportation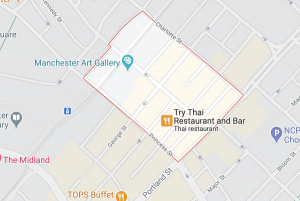 Chinatown Manchester is in the city centre and it is located under the M1 postcode. The nearest Metrolink is Piccadilly Gardens. Also, St.Peter's tram station is near Chinatown. The shops and restaurants are mainly located on Faulkner Street.