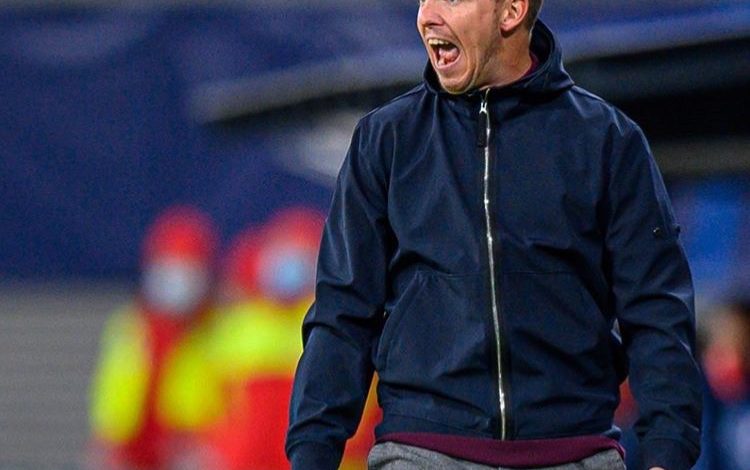 A wealth of energy
 Just like the popular drink that sponsors them, the Red Bulls of Leipzig are loaded with pace and talent.
A team that was only formed in 2009 has quickly become one of the powerhouses in European football.
Since 2016 they've been a mainstay in Germany's top-flight the Bundesliga.
European history
 Since first competing in Europe in 2017-18 Leipzig has proven they can hang with the very best.
That season they came in third in their Champions League group.
They were relegated to the Europa League where they made it to the quarter-finals.
Last season was their breakout in Europe, making the semi-finals of the Champions League, beating powerhouses Tottenham, Zenit Saint Petersburg, and Atletico Madrid in the process.
Style of Play
 Under Julian Nagelsmann Leipzig are a high-tempo team both in and out of possession.
They attack vertically with quick forward passes and are very aggressive to press the opposition when they don't have the ball.
This team may be one of the most attractive to watch for neutral football fans.
Nagelsmann can play with a back three or four depending on who they face.
Their versatility at those positions and tactical switches allows their wingers to fulfill both attacking and defensive responsibilities.
In midfield, they tend to use the central midfield to double-pivot and serve as a support for the defense.
This helps them to cover for the fullbacks who are given the freedom to move up into the attacking areas.
Players to watch
 Even with the loss of striker Timo Werner to Chelsea, the Red Bulls have a variety of attacking threats.
Yussuf Poulsen had 5 goals and 6 assists for the club last season and he's just one of the many players who has incredible versatility.
Christopher Nkunku had 13 assists last season in 32 league games.
Emil Forsberg is a workhorse in attack who can help in defense.
Keys
The Man United backline has been a sore spot for this team and they will have their hands full containing this quick and technically sound team.
If they want to progress to the knockout stage of this competition the Reds will need to be a lot sharper defensively.
Ole Gunnar Solskjaer has a tall order contending with the pace and pressure the German side brings.
United will have to find a way to maintain possession in midfield and slow the pace of the game.
The Red Devils simply do not have the pace of Leipzig and cannot turn this game into a track meet.
That being said United have a strong midfield who can hold possession well, they'll need to rely on that in order to knock off this talented squad.
Keeping the ball in the center of the pitch will be paramount for United to be successful.
Important dates
 These two teams have never met in a competitive fixture before.
Old Trafford will be the site of the team's first-ever meeting on October 28.
Both teams will meet again in Leipzig on December 8. (JSL)