Football
Manchester City
On the edge of seventeen
City face Everton in search of a 17th consecutive win in all competitions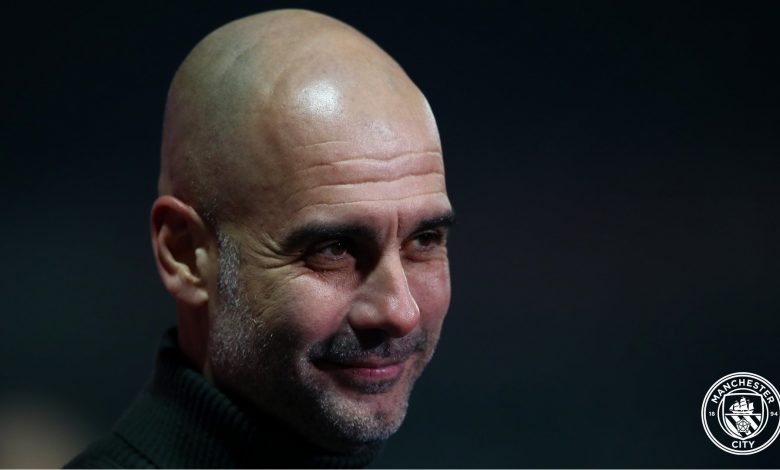 Chasing History
Manchester City will look to eclipse another record as they travel to Goodison Park to face Everton on Wednesday night.
Currently riding a 16-match win streak City are seven points clear of Manchester United on top of the Premier League. Pep Guardiola's side still has another milestone yet to achieve.
Another win Wednesday would put this edition of the Sky Blues all alone in terms of longest consecutive win streak in Premier League history with ten. 
Everton is looking to climb back into the European picture, currently sitting seventh, five points out of a Champions League place next season.
Lineup News
It's not the news City fans want to hear as midfielder Ilkay Gundogan is out with a groin injury.
He got taken off after scoring twice last weekend in a 3-0 win over Spurs.
Last week Pep Guardiola said De Bruyne "maybe" available after being out with a hamstring injury. He's back training with the team but not likely to see the field.
Fernandinho is probably at least another week away from 100% fitness, and Nathan Ake continues to recover from an injury himself.
Sergio Aguero was unused against Spurs and could see some action.
For the Toffees top goalscorer, Dominic Calvert-Lewin will not be available because of a hamstring problem. Jean-Phillippe Gbamin is out with an injury.
Starting keeper Jordan Pickford and midfielder Allan all missed last weekend's match against Fulham. Both should be back for Wednesday's fixture.
Drawing First Blood
If Everton wants to end City's 23-match unbeaten run, scoring first will be paramount.
Carlo Ancelotti's side has started most of their Premier League games this season quickly with 20 first-half goals.
Ten of Everton's 11 Premier League wins this season had come when they scored first.
Trailing a Premier League match is virtually unheard of for Pep Guardiola's side this season. They've not been behind in any of their last 16 victories in all competitions. The Sky Blues have trailed in only five total games all season losing just one of those encounters.
Feasting on Toffee
One City player who enjoys playing Everton is Gabriel Jesus.
The Brazilian striker has seven goals in his last five games against the Toffees.
He's got more goals against Everton than he does against any other club he's faced.
Like many Sky Blues at the moment Jesus has taken his game to another level this year with two goals in his last four EPL fixtures.
City has won it's last five Premier League matches against the Toffees and are unbeaten in their previous six.
Building from the back
The Toffees and Citizens have generated a lot of goalscoring opportunities from the defence.
That comes as no surprise to those who follow Man City as Guardiola's side has always been about keeping possession for long stretches before finding openings.
Meanwhile, the Toffees are a more direct side than City and can boast a bonafide star striker in Dominic Calvert-Lewin when he's healthy.
 Lucas Digne has added another attacking dimension to an already lethal Everton side. The Frenchman who lately has been operating as both a fullback and winger has been electric. He's got six assists this season averaging just over 47 passes in a match.
Man City's Joao Cancelo may not have as good of stats as Digne, but he's been instrumental in the club's success.
His ability to move inside from his fullback position helps the team maintain a good chunk of possession. It also ensures their defensive shape is stable when they lose the ball.
He deserves a ton of credit for the breakout year Ilkay Gundogan is having. The German has nine goals in 2021, more than any player in the league this year. Cancelo's positioning and creativity help open up a lot of space for the City midfielder.
Cancelo's among the defensive leaders in terms of chances created this season.
In a rut
City has been the model of consistency in the new year something Everton's needed.
With just two wins in their seven EPL fixtures this month Ancelotti's side is on the outside looking in for a spot in Europe.
Speaking of struggles striker, Joshua King has yet to get going. The Norwegian came to the Toffees on the last day of the Winter transfer window, and his form remains ice cold.
After leading his former club, Bournemouth in scoring in three of the past five seasons King is having an off-year in 2020-21.
He played 12 games in the Championship before moving to Goodison Park where he's got three appearances so far. The only thing consistent with him this season has been a big zero when you look at his goal output thus far. 
Managers Words
City boss Pep Guardiola explains how the team's been able to stay focused on their current 16-match win streak.
"You never get perfection," he said. "What we have done winning 16 in a row is a consequence of preparing as best as possible for the next game.
"Two months ago, we were not in the thoughts of any person in world football about winning the Premier League. A lot of things can still happen.
"All that is in my head is Everton," says Guardiola.

Match Info
Wednesday's match from Goodison Park kicks off at 8:15 pm. (JSL).