Football
Manchester City
A weekend at the Cottage
Man City go for eleventh straight win against Fulham in all competitions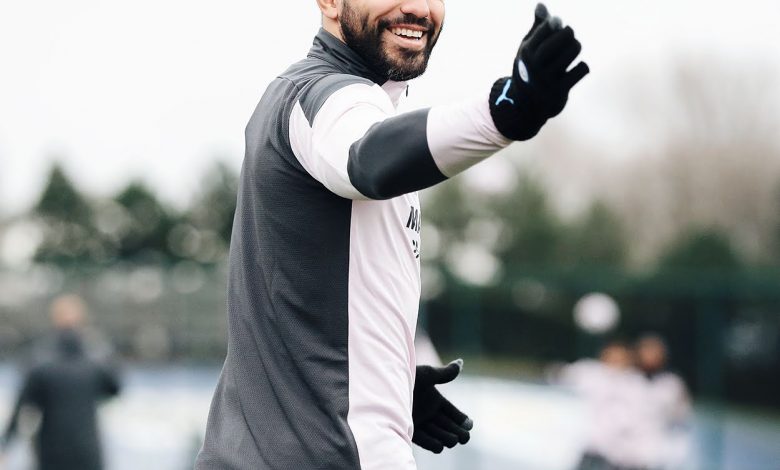 Crunch Time
We're coming down the Premier League season's home stretch as Manchester City travel to Craven Cottage Saturday to face Fulham.
There's a lot on the line for both sides heading into this match.
For City, they need six more wins to guarantee another Premier League title. 
With nine games remaining for the Sky Blues, they sit 14 points clear of Manchester United, who have one game in hand.
The Cottagers, meanwhile, have fought their way back from the bottom of the table but still have work to do if they want to remain in the Premier League beyond this season.
Scott Parker's side is level on points with Brighton, but the Seagulls hold the tiebreaker with a better goal difference.
We should expect to see a lot of desperation from two sides with plenty to play for in this one.
Lineup News
Pep Guardiola's side has a clean bill of health with no injuries to report.
Nathan Ake is healthy but may have to see the sidelines again while striker Sergio Aguero will hope to crack the starting lineup.
John Stones and Ruben Dias got split up in mid-week when City beat Southampton 5-2, so expect the two to start in central defence for this one.
Fulham will be missing Tom Cairney and Marek Rodak, who're both out through injury.
Finding a way through
It's a critical match for Scott Parker's side, who can do themselves a world of good with a surprise win against City.
Not only would it boost his team's chances of staying in the top-flight, but psychologically it would do wonders for them down the stretch.
Recent history has not been kind to the Cottagers against the Citizens.
City has won their last ten matchups with Fulham in all competitions, having put up six successive clean sheets.
Fulham fans would savour an upset on Saturday as their team hasn't beaten the Sky Blues since 2009.
The team from West London has been downright humiliated by City in recent times.
In their last 13, Premier League encounters City's lost eight of those matches by an aggregate score of 23-3.
On a High
While Man City grabbed all the headlines during their 28-match unbeaten run in all competitions, Scott Parker's men have quietly put together a great run of their own.
Since February, the Cottagers have earned points in all but two of their last eight Premier League matches.
They've beaten some quality sides in that time, including sixth-place Everton and 1-0 win at Liverpool last week.
If they can pull off the upset Saturday, they'd become only the second team in Premier League history to beat the reigning champions and league leaders in consecutive matches.
Tightening up at the back
One area the Cottagers have improved drastically of late is their defensive game.
The Cottagers have five clean sheets in their last seven outings.
That resolve is sure to be tested Saturday as Man City lead the Premier League in goals with 61.
Ederson leads the league in clean sheets with 15, although uncharacteristically his team has conceded in each of their last four Premier League games.
Setting some goals
If you take away Man City's 2-0 defeat to Man United, you'll notice Pep Guardiola's men have been in the mood for plenty of goals lately.
A team that's been built out of defence is starting to wake up offensively.
In their last ten matches in all competitions, City has notched three or more goals in six of those games.
On the other hand, Fulham has only scored three goals in a game once all season, and that came in a 4-3 loss to Leeds in September.
Managers Words
Heading into Saturday's match, City boss Pep Guardiola said the plan for this match is straightforward.
"The important thing is to win games," he said.
"It doesn't matter how you do it. You can win games sitting back, defending one or two actions and counterattack.
"Football has many different options."
Match Info
Saturday's match from Craven Cottage in West London takes place at 8 pm. (JSL).