Football
Manchester United
Man United renew old rivalry with Leeds
Marcelo Bielsa looking for third win as manager versus Reds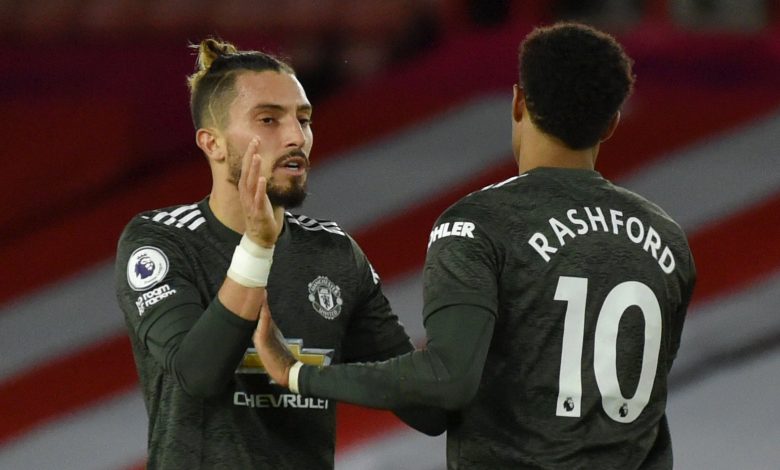 Reunited
Manchester United host former arch-rivals Leeds United in the Premier League for the first time in 16 years.
The newly-promoted side led by Marcelo Bielsa had a long-time rivalry with the Reds before falling on hard times.
Lineup Notes
 The biggest injury concern for United heading into Sunday's clash is the health of Edinson Cavani.
The 33-year-old has missed the team's last three matches with groin problems.
He's also likely reeling emotionally after being charged this week by the FA for misconduct following a controversial post on Instagram.
Defenders Eric Bailly and Alex Tuanzebe should be available after sustaining what Ole Gunnar Solskjaer said were "small injuries."
David de Gea will look to reclaim his spot in goal after Dean Henderson made his Premier League debut with United on Thursday.
For the Peacocks no new injuries to report.
Midfielder Pablo Hernandez returned in their 5-2 win versus Newcastle in midweek.
Centre-backs Robin Koch and Diego Llorente remain out through injury.
Gaetano Berardi and Adam Forshaw are on the long-term injured list.
Old Foes
 It's been quite some time since these two sides have met in a Premier League fixture but in the past, they've had some memorable rivalries.
Sunday is the 90-year anniversary of a humiliating defeat for the Reds versus the Peacocks.
On December 20 1930 Leeds  5-0 beat Man United 5-0 at Elland Road.
The last time Leeds came to Old Trafford dates back to January 3, 2010.
On that day Jermaine Beckford scored the only goal as Leeds who were playing in League One at the time upset the Reds 1-0 eliminating them from the FA Cup.
Before the switch to the Premier League, the Peacocks beat out Sir Alex Ferguson's side for the last Division one title in 1991-92.
Bringing it home
 United will hope to avoid a dubious distinction in Sunday's match.
They've scored only once in their last four matches at home in the Premier League.
Going back to last season United's failed to score more than once in its last seven matches at Old Trafford.
If they get one or less Sunday it'll mark the first time they've gone eight matches in top-flight football without getting at least two goals since 1920.
The Reds struggles at home are a major reason why the team is five points off top spot after showing incredible resilience on the road.
This season United has only five points at Old Trafford from six Premier League matches.
Only three teams have fewer points than that at home this season.
The good news is they play Leeds.
Man United is unbeaten in its last 15 home league matches with the Peacocks.
Leeds haven't won a league match at Old Trafford since 1981.
Man United has played more home Premier League matches versus Leeds without losing than against any other club.
In 12 EPL matches, they've won eight and lost four.
Current Form
 Man United is unbeaten in its last six Premier League fixtures.
The Peacocks have just one win in their last three games.
Head to Head
Man United's beaten Leeds 46 times and lost 26 in 107 total matches against them.
Marcelo Bielsa has had some success against the Reds.
The Leeds boss has beaten the Reds twice while at the helm of Athletic Club or Athletic Bilbao as they're commonly known.
On a Roll
Marcus Rashford's been in fine form of late for Man United.
The Reds striker has three goals in his last three EPL matches and leads the team in assists so far with four.
Speaking of fine form that's something Leeds frontman Patrick Bamford's had all season.
The 27-year-old has nine goals in his first 13 Premier League games with the team.
If he scores Sunday he'll become the fastest Englishman to get 10 for the Whites.
He's got two goals in his last three games.
Christmas Story
Losing before Christmas rarely happens for Man United.
Last season though they lost to Watford 2-0 three days before Christmas.
The Reds haven't gone winless in their last Premier League match before Christmas in consecutive seasons since 1995.
That year they lost on Christmas Eve 3-1 to Leeds at Elland Road.
Where they sit
 The Reds are in sixth place heading into Sunday's match with 23 points from 12 matches.
The Peacocks have played 13 matches so far and sit in 13th with 17 points.
Match Info
 The kick-off from Old Trafford on Sunday is at 4:30 pm. (JSL).