Football
Manchester City
Juventus reportedly interested in signing Aguero
The Serie A side has reportedly contacted City's record goalscorer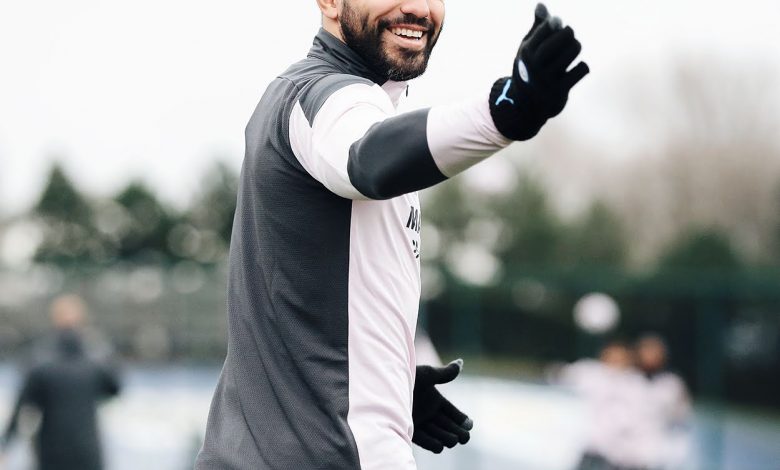 On the move?
One of Italy's biggest clubs is reportedly interested in Sergio Aguero.
The Italian news site Calciomercato says the 36-time Serie A champions have contacted the Argentine's agent about signing him this summer.
Manchester City's record goalscorer has missed most of the season with illness or injury. His current deal expires this summer.
Given how well the Sky Blues have done without him (18 straight wins), it's unlikely we'll see him in the City mix next season.
When you look at some of the high-profile strikers available this summer, it makes sense why City might part ways with Aguero.
Lionel Messi, Harry Kane, Kylian Mbppe, and Erling Haaland could soon be on the market.
Rumours have been circulating for months that star striker Cristiano Ronaldo wants out of his current deal with the Bianconeri. That deal officially expires in 2022.
His departure would open up room for Juventus to add a veteran presence with a proven goalscoring pedigree.
Juventus have a ton of firepower, but their only natural striker right now is Alvaro Morata.
Adding Aguero to the mix might take some of that goalscoring pressure off his plate.
Competition
Juventus aren't the only team reportedly looking to sign Aguero.
Barcelona and Inter Milan are also said to be in the mix to ink the striker to a deal when the summer transfer window opens.
Juventus may be the most enticing opportunity, though for Aguero for a variety of reasons.
Aguero's played in England and Spain but never in Italy. 
For nearly a decade Juventus has been head and shoulders the top team in Italy. That means Aguero would be on a team with a chance to win immediately.
Juventus, who've won nine consecutive scudetto titles, are currently third, eight points behind leaders Inter Milan. (JSL).