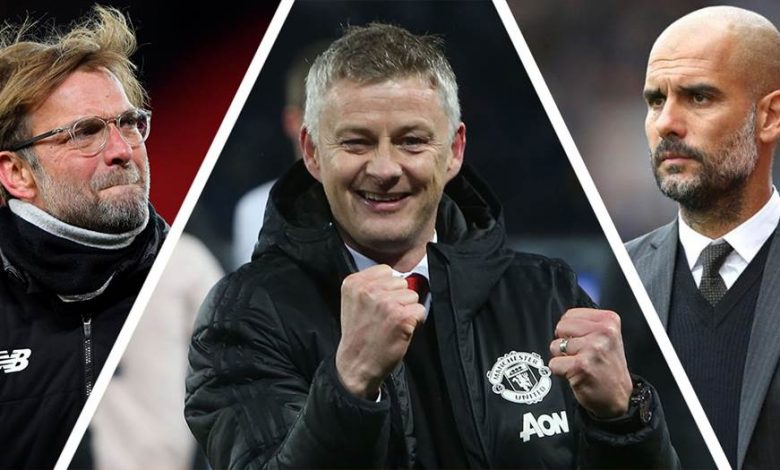 Outrage
The Premier League is under scrutiny from a few of the league's managers.
Liverpool's Jurgen Klopp, Manchester City's Pep Guardiola, and Manchester United's Ole Gunnar Solskjaer are fuming about the early starts to their weekend fixtures recently.
"Set up to fail"
All three teams deal with very demanding schedules with mid-week games in the Champions League and quick turnarounds in the domestic league days later.
Last week Solskjaer's team flew back from Turkey in the early morning hours Thursday, following a 3-1 loss to Istanbul in the Champions League Wednesday night.
Less than 48 hours later they were at Goodison Park in a critical match with Everton.
While United came back to win, Solskjaer wasn't happy with the quick turnaround.
"We were set up to fail with the kick-off time," he told BT Sport Saturday.
"We got Luke Shaw injured today, we went to Turkey Wednesday night and got back on Thursday morning. It is an absolute shambles."
Solskjaer's request for a later start time Saturday was rejected by the league.
Fatigue
 Solskjaer's not the only person upset about the scheduling.
Man City and Liverpool's high-profile match Sunday started early at 4:30 pm local time.
Both teams had night games in the Champions League on Tuesday.
Pep Guardiola says: "My business is to protect my players. It's all I want, to be fit, (with) no injuries. When they arrive for the training sessions, they are exhausted."
Liverpool's Jurgen Klopp says: "I understand 100 percent the need of television, 100 percent but the Premier League needs to fulfill more the position and the unity of the players as well"
 "It's completely normal that we play Saturday, it's the 12:30 which is the killer"
"You cannot keep the players fit with that"
"It's not about us, it's not about United it's about the fixtures and we all agree"
Luke Shaw sustained a hamstring injury in Saturday's win and Marcus Rashford was left struggling towards the end of the match as well.
Liverpool's Trent Alexander-Arnold left Sunday's game with a calf injury seemingly from so much game action of late.
In the past three weeks, Liverpool, United, City have each played six games.
Solution?
 One thing managers like Klopp and Guardiola are pushing for is more substitutions to counteract the demanding schedule.
The schedule is more demanding due to the pandemic which shut down the season for months this spring and summer.
It seems all leagues want to get back to the games at the expense of the players' well-being.
The Professional Footballers' Association (PFA) is backing calls from Guardiola and Klopp to allow five substitutions rather than the usual three.
Guardiola's only used an average of two substitutes per game.
However, he supports this idea.
Jurgen Klopp says: "All the teams have to understand why it's so helpful. It's not an advantage, it's a necessity. 100 percent."
Not all in agreement
Allowing five changes this season is still possible but the idea's been rejected twice before.
Some believe it only helps the big clubs like City, United, and Liverpool.
A senior official with one top-flight club says: "Purely and simply, the bigger the club, the bigger the advantage if you have five subs.
"Not all clubs have a huge squad with the depth of talent that some clubs enjoy and five substitutes will simply make life more difficult for smaller clubs."
Former United boss and current West Ham manager David Moyes admits he's had a change of heart when it comes to substitutions.
"I recommended to our board that we would vote for three subs and not more. I've got to say, my mind has changed now is because of player welfare,"
"I don't think I expected so many injuries. So many games in such a small period of time, whether it be that you're an international player or in the Champions League or the Europa League, has meant that the program has been so congested."
How it will pass

 In order for this change to go through at least 14 Premier League clubs need to agree on allowing five substitutions.
The next EPL matches take place on the weekend of November 21.
Currently, all major leagues across Europe and Major League Soccer (MLS) are adopting five substitutions per game. (JSL)