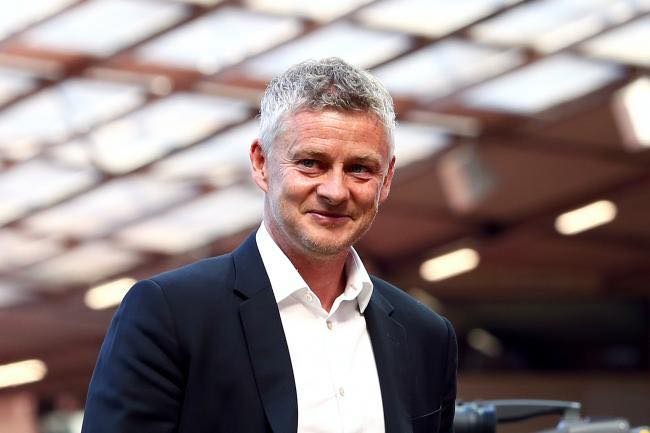 Bumping the slump
Manchester United are back in action this weekend on the road against Everton.
Both teams have had their struggles of late with the Reds losing their last two matches in the Champions League and Premier League.
After starting the season unbeaten in their first five matches, Carlo Ancelotti's side has lost back to back league games (2-1 to Newcastle and 2-0 to Southampton).
These sides will be eager to end the slide this weekend.
Somethings gotta give
These teams' records at home and away make Saturday's game an intriguing one to watch.
Man United hasn't lost away from home in the Premier League this season, beating Brighton 3-2 and coming back to beat Newcastle 4-1.
They've only lost one of their six games in all competitions this season on the road.
Everton is perfect at Goodison Park with five wins total this season in the EPL and the Carabao Cup.
United has had tremendous success at Everton's home ground.
In total, they've got 16 wins at Goodison Park which is tied for most away wins for a club at a specific venue in the competition.
The Reds also have 16 wins on the road at Villa Park.
Lineup News
For Manchester United Anthony Martial three-match domestic ban is up so he's available for Ole Gunnar Solskjaer.
Jesse Lingard is nearing a return to the lineup while Eric Bailly and Phil Jones remain injured.
Centre-back Alex Telles has missed the last four games since testing positive for COVID and is questionable for this weekend.
For the Toffee's French defender Lucas Digne is back after a one-match ban while Richarlison is still suspended.
Ancelotti says Colombian James Rodriguez will play Saturday while Andre Gomes could as well.
He might be out of luck on the back end though as Seamus Coleman and Ben Godfrey aren't likely to play.
Centre-back Mason Holgate whose been out since a pre-season injury could be ready to return.
What to Watch for
The Toffees are a team with a lot of scoring depth with15 goals so far in league play from five different players.
Dominic Calvert-Lewin leads the Premier League with eight goals in the first seven matches.
Colombian James Rodriguez has shown he can score and contribute with three goals and three assists so far.
Defender Michael Keane is second in passes so far this season with 557.
Seven different Toffee's have assists already this season.
It's been a shaky start to the season for keeper Jordan Pickford so far.
The England number one has conceded 9 goals in six matches so far.
Like United Everton has struggled at the back and some key injuries have left them very vulnerable down the right flank of the defence.
Notable Stats
 After scoring in 17 straight Premier League games, the Reds have gone goalless in their last two EPL matches.
Everton is hoping to avoid losing three straight Premier League games for the first time since December of last year.
Carlo Ancelotti hasn't lost three domestic league matches since November 2006 while coaching AC Milan.
Everton has failed to keep a clean sheet in their last seven Premier League matches at Goodison Park.
Dominic Calvert-Lewin may lead the league in scoring at the moment but historically he's struggled against Man United.
The striker has just one goal in seven Premier League games against the Red Devils.
Previous Meetings
Last season these teams twice drew 1-1.
In all their meetings these teams have been pretty even with Everton winning 70 times while Man United has won 88 times.
Everton is unbeaten in their last three matches with United.
Game Info
Saturday's game is at 12:30 pm from Goodison Park. (JSL)