Football
Manchester United
Evaluating Solskjaer's 100 games in charge
The ups and downs of Man United's form since he became manager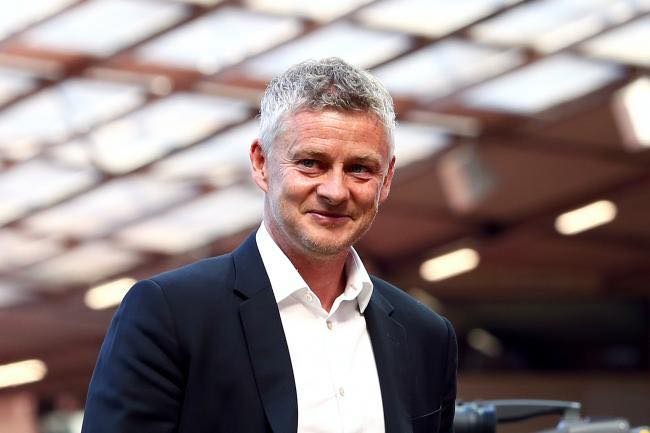 Manchester United has been a team of streaks both good and bad since Ole Gunnar Solskjaer became manager in December 2018.
Having now reached 100 games in charge we break down the ups and downs he's had as the boss at Old Trafford.
Early Success
 After taking over from Jose Mourinho the Reds were excellent early on.
The Norwegian couldn't have asked or a better start to his managerial career, winning 14 of his first 17 games in charge.
This included a dramatic win over PSG in the last 16 of the Champions League.
Lack of consistency
 The strong start for Solskjaer however didn't last as the Reds lost eight times in their next 12 games.
The poor form continued into last season with United winning just three of its first 12 fixtures.
Last season ended well though as the Reds went 19 games without a defeat, finishing third and earning a spot in the Champions League.
Currently, the Reds are just four points clear of the relegation zone with seven points from 6 matches in the domestic league.
They've conceded a total of 13 goals in those matches.
In the Champions League, they've been lights out with two wins so far, scoring seven times while conceding only once.
What he's Accomplished so far
 Since becoming United boss Solskjaer has taken some steps forward and some steps back.
The club is back in the Champions League after missing out in 2019/20.
He's injected the side with youngsters like Marcus Rashford and Mason Greenwood who were spectacular last season.
We've seen some stars emerge in Bruno Fernandes, and Donny van de Beek.
Where he's failed
 His biggest failure so far is the lack of trophies.
The Reds have yet to win a trophy under Solskjaer and have not won any silverware since capturing the Europa League title in the 2016/17 season.
The defense has been a mess through much of the domestic season, with bad giveaways, mistimed challenges, and being caught flat-footed on many occasions.
Like his predecessor, Solskjaer's not been able to get any kind of consistency out of Paul Pogba.
The French midfielder at times shows flashes of his form at Juventus but has been a huge liability in defense, giving away three needless penalties since Solskjaer took over.
In need of an identity
 One thing the team has lacked under Solskjaer is a clear system.
At times the Norwegian has tactics and techniques similar to his former manager Sir Alex Ferguson.
United's individual talent is high but the system hasn't been good for the team.
The result is we see some brilliant individual performances at times but after 90 minutes the Reds consistently drop points.
How to keep his job
 If Solskjaer wants to remain manager past this season the job is simple.
Either win a trophy or finish in the top four.
Not doing either will put Solskjaer on the hot seat and hanging by a thread. (JSL)