Football
Manchester City
City travel to Greece for rematch with Olympiakos
Blues look to remain perfect in Champions League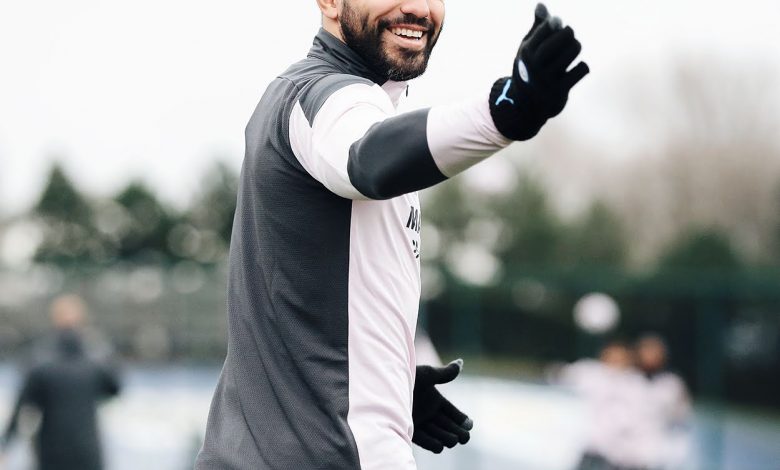 Turning the Page
Manchester City hopes to turn a new leaf Wednesday when they face Olympiakos in Greece.
Pep Guardiola's side is coming off a disappointing 2-0 loss at Tottenham in the Premier League this past weekend.
Their league campaign hasn't gone as expected so far sitting in 13th place after eight games with 12 points.
Looking to stay Perfect
As bad as it's been at times for City in England this season, it's been relatively smooth sailing in the Champions League so far.
Three wins from three matches they sit comfortably in first place in the Group C standings heading into matchday four.
 In those three matches, City's scored three goals on each occasion.
Olympiakos are looking to climb back into the top two in Group C with three points currently, just a game behind FC Porto.
The Greeks are 1-0 at home in the Champions League this season beating Marseille by that same score on matchday one.
Drying Up
City's been impressive in Europe this season with nine goals from six different players in only three matches.
The goals in the Premier League have been hard to come by, however.
They've scored one or fewer goals in their last six EPL fixtures.
Their 10 goals total in the Premier League is the lowest for the club at this stage of a season since the 2006/07 campaign when they finished 14th under Stuart Pearce.
The last time they scored more than one goal this season in league play came in a 5-2 loss to Leicester City.
The same struggle can be said for the defending Greek Super League champions but in the Champions League with just one goal in three matches.
Injury News
For Man City, Nathan Ake is unlikely to play with a hamstring injury sustained in a friendly during the international break.
The club's skipper Fernandinho is back training and will be available after recovering from a bout of gastroenteritis
Benjamin Mendy is also available and was back training with the club this week.
Sergio Aguero is still nursing a hamstring injury and City seems hesitant to play him and risk another injury.
The Argentine missed five months for knee surgery and appeared in only three games this season before getting hurt again.
He was available but not used by Guardiola against Spurs.
On the opposite side, Pedro Martins' team has been hit hard by the pandemic lately.
The club's leading goal scorer Youssef El Arabi and midfielder Vasilis Sourlis both tested positive for COVID and are questionable.
Meanwhile it's unknown if Bruma, Ruben Vinagre or Jose Holebas will play after all carrying knocks recently.
Centre-back Ousseynou Ba is still out injured.
Current Form
Since City's dominating 3-0 win over Olympiakos on matchday three, Guardiola's men have one draw and one defeat.
Olympiakos on the other hand have won their last two domestic league games to move into first place in the Super League.
They've kept two clean sheets since the defeat to City as well.
Flying High
One player that's been in fine form for his club team lately is Olympiakos striker Koka.
The Egyptian internationals got three goals in his last two starts for his team.
Since returning from injury City striker Gabriel Jesus has two goals and an assist in his last three appearances for the Blues.
Speaking of fine form Kevin De Bruyne's picked up where he left off since returning from an injury.
The Belgian internationals got four assists and a goal in his last five matches for club and country.
Struggling
Striker Youssef El Arabi leads the Greeks in goals this season with five to the goods but lately, he's struggled.
He's goalless in his last five appearances for club and country.
City's star striker Raheem Sterling's had a rough go of late despite leading the team in EPL goals this season with two.
He's gone goalless in his last four competitive matches for City.
Sound Defensively
Take away the last meeting between these clubs and it's easy to see the biggest strength for the Greek champions is how they defend.
In 12 matches across all competitions, this season Olympiakos have eight clean sheets.
In fact, they've conceded more goals in three Champions League games (5) then they have in seven league matches (1).
On the opposite side City's been strong defensively in Europe only conceding once in their opening game against Porto.
In England however they've conceded 11 times, not the statistics one expects for a club that's spent over £400 million on defenders since Pep Guardiola arrived.
Home Sweet Home
It's clear Olympiakos thrive when playing on their home turf.
The familiar ground has produced some dominating performances for the Greeks so far in 2020/21.
They're a perfect six for six across all competitions this season at Karaiskaki stadium having yet to concede a single goal at home.
They seem to be much more clinical at home as well with 15 goals so far.
City's only two defeats this season have come on the road to Leicester City and Tottenham.
Notable Stats
History tells us that Olympiakos tend to have a rough go against English opponents.
They've won only three times in their last eight matches with them, the last win coming over Arsenal (2-1) in the Europa League in February.
City's won their last two Champions League games without conceding a goal.
If they can keep a clean sheet Wednesday it will be the first time since the 1969-70 Cup Winners Cup that they accomplished that feat.
What's at stake?
For the Blues a win would secure their place in the last 16 of the competition.
A win for Olympiakos would put them right back in the thick of the race for one of those two qualification spots with six points.
Match Info
The game time at Karaiskakis stadium is 5:55 pm. (JSL)