Football
Manchester United
The Reds in need of a top- quality striker
Why Man United should get a natural centre-forward this summer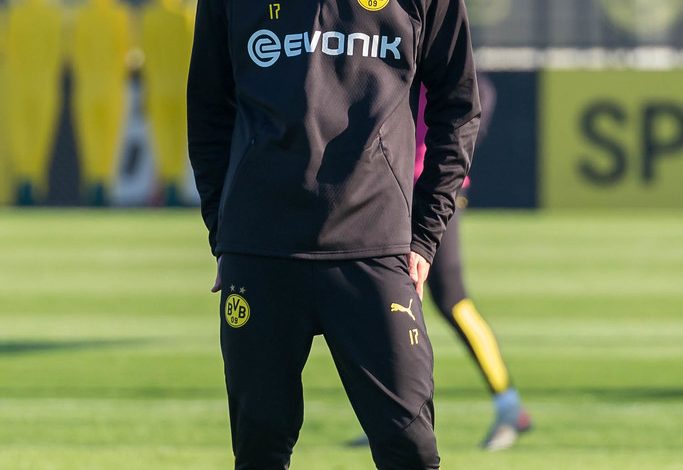 Shutout
Manchester United are quickly falling out of the Premier League title race, and a big reason is their struggles against England's top clubs.
When Ole Gunnar Solskajer reflects on this season regardless of where they finish, there's a prominent area that needs fixing, and that's scoring.
Now scoring goals hasn't been a problem for the Reds for most of this campaign (53) except when they face the Premier League clubs known as the 'Big Six'.
Those six, including United, are Chelsea, Arsenal, Tottenham, Liverpool and  Manchester City.
In all seven matches so far against the 'Big Six', United have scored just one goal, and that came in an embarrassing 6-1 defeat versus Tottenham.
They've let 13 points slip away because they couldn't find a way through the 'Big Six' defences.
If you can't score, you can't win, and the bottom line is no one's been able to score for the Reds when they need it most.
Sure Bruno Fernandes and Marcus Rashford have done their part, but they aren't naturalised centre-forwards.
Moving Forward
United has a healthy mix of youthful strikers such as Rashford and Mason Greenwood, plus Edinson Cavani's experience.
What they don't have is a top-class centre-forward who can score goals with ease.
Cavani is the closest they have to that, but at his age, it's unlikely we'll see him put up the same kind of numbers he did at PSG.
Rashford, Greenwood, and Daniel James are strong wingers who've shown to be assets out wide but appear lost down the middle.
Amad Diallo could be a prolific goalscorer down the road, but his pace makes him more suited as a winger.
Attacking Options
The good news for United is some attacking options could be available this summer.
There are two in particular who should be on Man United's radar.
Erling Haaland and Harry Kane would both address a scoring need for United down the middle.
Both are natural goalscorer who are attack-minded first and foremost, and that's what the Reds need.
 They need a goal poacher who isn't afraid to go at opposing defences down the middle.
Haaland may be the smarter option of the two for a few reasons.
He previously played for United boss Ole Gunnar Solskjaer in Norway at Molde. 
He's only 20, so he might be able to relate more to a young forward line at Old Trafford.
His consistency in scoring is through the roof, with 30 goals in 33 appearances for Borussia Dortmund.
Speaking of consistency, Tottenham's Harry Kane has that in spades.
If there's one thing, the 2018 World Cup Golden Boot winner has always known how to do it's score goals.
In the past seven Premier League campaigns, including this current one, the Englishman has notched over a dozen goals each time.
He has a nose for the goal and always seems to get his name on the scoresheet.
If Solskjaer wants to balance youth with experience at the striker position, Kane is the logical choice.
Versatility
Not only are both players natural goalscorers, but they have other attributes that make them worth signing.
Haaland's come a long way with his link-up play and has contributed four assists in this Bundesliga campaign.
Kane, meanwhile, has shown he can be a provider this season. He is even with Kevin De Bruyne for most assists in the Premier League.
The Reds are at risk of ending this Premier League campaign without a title. It'd be an eighth consecutive season without a title for the team with the most ever at 20.

If things don't work out in the Europa League or FA Cup, it could be the fourth straight season without a trophy. 
For a club like Man United that's built a tradition of winning, that's not good enough. (JSL).