Football
Manchester City
Steffen expected to start in City's final group match
Blues host Marseille in Final group match of the Champions League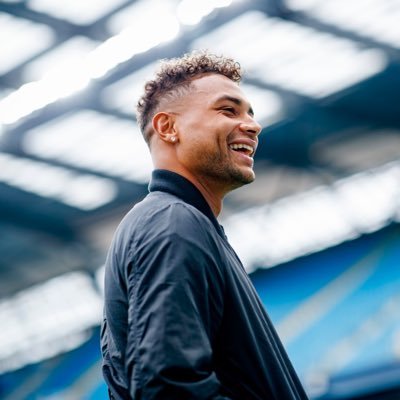 Manchester City host Marseille in their final group match of the Champions League on Wednesday night.
Staying healthy
 With first place and passage to the last 16 already assured keeping the team fresh and healthy seems like priority number one for Pep Guardiola.
Guardiola did however stress that he won't be rotating his squad for the purposes of resting players ahead of this weekend's derby with Manchester United.
He's said he wants to give other players more minutes.
Lineup News
 Ahead of Wednesday's match, Guardiola said he's got a full squad to pick from.
He's indicated that he's likely to make wholesale changes to the lineup.
 For the Blues Kyle Walker missed last weekend's matchup with Fulham but is available.
Sergio Aguero could be a game-time decision tomorrow according to Guardiola.
"Tomorrow we will see his reaction to his body, not just his knee.
"But the important thing is in the last three, four days he was part of the group and the niggles he had in the recent past disappeared," says Guardiola.
Second choice keeper Zack Steffen is expected to get his first career Champions League start.
Marseille manager Andre Villas-Boas will likely lay all his cards out on the table for his teams last match of the competition.
Already eliminated they still have an outside shot at third which puts them in the Europa League.
Leonardo Balerdi is available after missing last week's victory over Olympiakos through suspension.
Nemanja Radonjic is still nursing a thigh injury for the French side and is likely the only player that won't be available for Marseille come Wednesday.
Current Form
 City's only blemish in the Champions League happened last week in a 0-0 draw at Porto.
They're unbeaten in their last four matches across all competitions and haven't lost at Etihad Stadium since a 5-2 defeat against Leicester City in late September.
Last week Marseille ended a dreadful 13 match losing streak in the Champions League with a 2-1 win over Olympiakos.
Since then their forms improved a lot in Europe and France.
Last season's league runners-up have won three in a row across all competitions and four of its last five matches.
Goose Egg
 Whatever the reason for City's early struggles scoring they've certainly made up for it defensively.
Ederson has four consecutive clean sheets.
The back end has allowed one or fewer shots on goal in their past four matches in Europe and domestically.
In the Champions League, they've only conceded once.
That was on Matchday One against Porto.
That puts City even with Chelsea for the fewest goals conceded in the competition so far.
If they can keep another clean sheet Wednesday it'll be the fewest any side has given up in the competitions group stage since Barcelona in 2017-18 (one).
On the other side Marseille's conceded in every one of their Champions League fixtures (10 total).
They appear to taking steps in the right direction though only conceding twice in their past three matches.
Scoring goals in Europe is part of the reason they won't see the knockout stage.
They failed to score in all their Champions League matches until last week's victory.
English Woes
 Marseille's track record against English clubs away from home is anything but stellar.
They've only won one of their previous 12 encounters against them with the only win coming against Liverpool in 2007.
Players to Watch
 The Blues will have to keep an eye on Dimitri Payet.
The French international has the team's only goals in Champions League play and has three goals in his last three games across all competitions.
World Cup winner Florian Thauvin leads the club in scoring in Ligue 1 with four in 11 matches to go along with five assists.
Ferran Torres has three goals in the Champions League while Ilkay Gundogan has two.
No surprise that Kevin De Bruyne leads everyone in Europe in assists so far with four despite featuring in only two matches.
Managers Preview
 City's Pep Guardiola says even though this is a nothing game it's still incredibly important.
"Everyone has played a lot of minutes, so like I said before we will play to win. I put the best I can put out for a specific game. There isn't one team for one competition. Everyone is involved and can be part of the team."
The Spaniard adds despite their record in Europe this season Marseille is not a team they can take lightly.
"Lot of respect [for Villas-Boas]," he said. "He has been at a lot of clubs and had incredible success at Porto – then in England and Marseille. The quality is there.
"Unfortunately, he could not get the results in the Champions League. To start with zero points from two games is difficult but the quality is there with [Dimitri] Payet and [Florian] Thauvin.
"The French league is tough. It will be an interesting game.
"Important for them to try and qualify for Europa League but for us too in terms of prestige and confidence."
Match Info
 Game time Wednesday is at 8 pm from Etihad stadium. (JSL)