Football
Manchester City
Report: City won't pursue Messi this summer
Age and money discouraging Blues from signing Barca superstar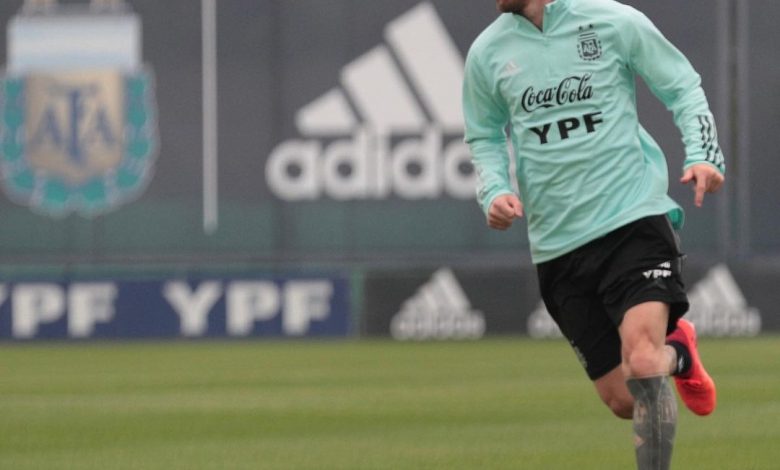 Change of Plans
 Lionel Messi will be the most hotly pursued free agent this summer but not by Manchester City.
Semra Hunter, a Spanish football expert, and presenter with La Liga TV report that the Blues won't try to sign the Argentine great.
Messi's contract with Barcelona expires at the end of the season, meaning he's free to sign with whoever he wants.
Detering Factors

 According to Hunter, the primary reasons for City's change of heart has to do with Messi's age and salary.
The six-time Ballon d'Or winner is 33 years old and demands a salary in the range of €100m-a-year.
"I have it on good authority from someone close to the situation that Manchester City are not going to bid for Lionel Messi," Hunter told Sky Sports News.
"He (Messi) is heading into the twilight years of his career and you'll be bringing on board a Messi that is different to what we've seen for the last 17 years with Barcelona," she says.
Hunter adds that Messi is close to retiring from football completely.
Economical Hit
 Financially it may be difficult to sign him even with City's enormous budget.
Premier League clubs are suffering tremendous losses during the COVID pandemic.
City's certainly got the financial strength to sign Messi if they want but putting all their money on one player this off-season may not be what's best.
Other options
 It's not as if Messi is the only big-name player available this summer.
Mesut Ozil, David Alaba, Julian Draxler are just a few names on the market.
Then there's the club's all-time leading scorer Sergio Aguero who's a free-agent this summer as well.
Also, names like Cristiano Ronaldo are being discussed with reports claiming he wants out of Juventus before his contract expires in 2022.
There are several big-name players that with the exception of Ronaldo won't command as high a salary as Messi.
Coaches advice
 City's boss and Messi's former manager Pep Guardiola says he wants Messi to finish his senior career where it began, at the Camp Nou.
"So, I want him to finish his career there. That is what I want. As a Barcelona fan, I would like for Leo to finish there."
The Spaniard however adds that he's got no idea what he'll decide at the end of this season. (JSL)