Football
Manchester United
Man United reportedly looking to re-acquire Cristiano Ronaldo
Reds rumoured to be making an offer to former star striker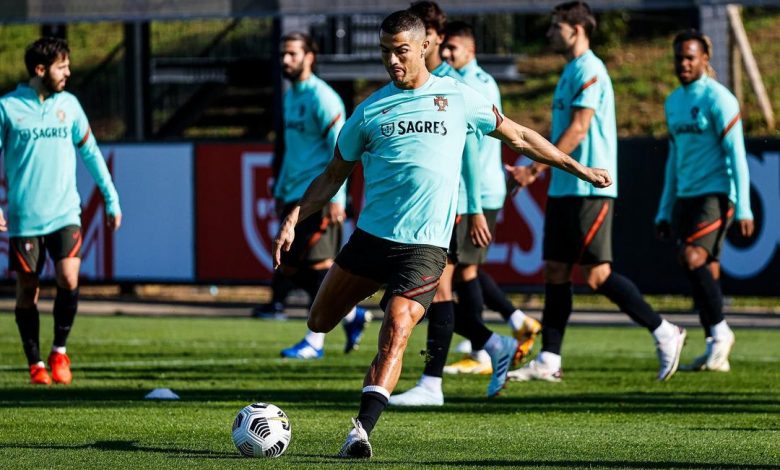 Coming back?
 Manchester United was relatively quiet on the international transfer market this summer, but the latest reports indicate they may soon be making a big splash.
Reports are circulating that the club is making a formal offer to sign Cristiano Ronaldo.
Portuguese newspaper Record, via SportWitness, was the first to break the news that United reportedly made a formal offer to Ronaldo's agent Jorge Mendes.
The 35-year-old's been linked to a transfer out of current club Juventus in recent weeks.
Wearing out his welcome
 Despite their dominance in the Italian Serie A, it appears Ronaldo and manager Andrea Pirlo aren't on the same page.
In an interview with former England boss, Fabio Capello for Sky Sports Italia Pirlo says: 'I talk to my players a lot, but they make the choices when they are on the pitch. They could've been less egotistical and killed off the game earlier."
Those comments were made after the teams 4-1 Champions League win over Ferencvaros.
Juventus has won the last 9 straight Scudetto titles.
However, they've failed to win any European trophies since capturing the UEFA Intertoto Cup in 1999.
So far this season the giants from Turin are fifth in the Serie A standings with 13 points.
Ronaldo's still chipping in though, leading the team with six goals in five domestic league games.
Standing in the way
Bringing Ronaldo back to Old Trafford will not be an easy task.
First, there's the fact his contract with Juventus doesn't expire until 2022.
Then there's his salary, Ronaldo makes five times more than the next highest-paid teammate on Juventus Paulo Dybala.
Given his consistency in scoring goals, it's doubtful Ronaldo or his agent would take a pay cut.
Currently, Ronaldo's making £28 million a season.
As you recall in September United was trying to offload some players without success in order to have more money.
The fact they couldn't pay the price for Jadon Sancho may mean they don't have the finances to make a move like this.
Mending fences
The way Ronaldo left United could be something the club takes into consideration.
Back in 2006, Ronaldo was at the center of controversy at the World Cup.
Ronaldo took heat for the sending off of teammate Wayne Rooney in Portugal's quarter-final win over England.
Following that incident Ronaldo formally requested a transfer, feeling a lack of support from the club about what happened.
The club denied this request and Ronaldo played three more seasons at Old Trafford before moving to Real Madrid.
More than 10 years after his exit from United are both sides willing to put that in the past and start fresh again?
Illustrious Past
 In a career that's been nothing short of extraordinary, it's hard to ignore the fact some of United's best moments in recent history have been with Ronaldo in the red shirt.
In six seasons, he scored 118 times in all competition for United.
He also won three Premier League titles, an FA Cup, the Community Shield, the FIFA Club World Cup, and the Champions League in 2007/08.
The star striker has five total Ballon d'Or titles and five Champions League crowns.
While with United in 2008 he won FIFA World Player of the Year award. (JSL)