Football
Manchester United
Reds battle Everton for a place in the League Cup semi-finals
Man United look for another win at Goodison Park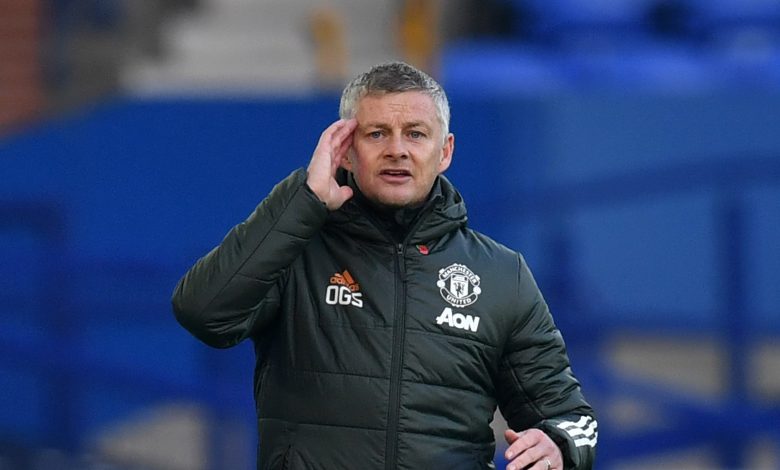 On the Road Again
 Manchester United face Everton on Wednesday in the quarterfinals of the Carabao Cup from Goodison Park.
This match will have a much different atmosphere than their previous match in the Premier League.
With Merseyside currently under Tier-2 restrictions, 2,000 fans will be in attendance.
The Reds will hope to make it to the semi-finals for a second straight season after falling to their rivals Manchester City almost a year ago.
United will be happy to be the visitors for this match given their impressive run on the road this season.
The Reds have won ten straight EPL fixtures away from home.
Six of those wins came while trailing.
Their two wins in this competition were also on the road.
Team News
 For Ole Gunnar Solskjaer's side Marcos Rojo is out with a calf injury while Phil Jones remains on the long-term injured list with a knee injury.
Edinson Cavani is match fit though he only played 19 minutes in United's 6-2 win over Leeds this past weekend.
On the other side, Carlo Ancelotti will likely be missing several key players for Wednesday's match.
Jean-Phillipe Gbamin is out with an Achilles injury.
Lucas Digne is still nursing an ankle injury and will probably be out for the Toffees until next spring.
Midfielders Allan, Fabian Delph, and Andre Gomes are all suffering from hamstring issues and might not be ready for this one.
Colombian striker James Rodriguez has missed the team's last four Premier League matches with a calf injury.
Road to the Last Eight
 Man United has yet to concede in this season's competition.
They won 3-0 against Luton Town and shut out Brighton by the same score.
The Toffees road has been a little longer but like United, they've had a relatively easy road to get to this point.
A 3-0 win over Salford was followed by a 5-2 win over Fleetwood before beating former manager David Moyes and West Ham 4-1.
Good memories at Goodison Park
 Man United will fancy their chances of advancing given Wednesday's match happens at Goodison Park.
Through the years the Reds have had a lot of success at Everton's home ground.
In the Premier League, United's won 17 matches against the Toffees away from home.
That's the most wins for a club at a specific venue in the Premier League.
These teams have only met once in the League Cup at Goodison Park back in 1993 when the Reds won 2-0.
Current Form
 Both teams have been playing pretty well of late domestically.
The Reds are unbeaten in their last seven Premier League fixtures.
That streak began with a 3-1 comeback win over the Toffees.
Since that defeat, Ancelotti's side has been fairly consistent.
Everton's only lost once in its last six EPL matches since that defeat.
Danger Men
 Everton's path to this point has been bolstered by some magnificent performances from some top-notch strikers.
Dominic Calvert-Lewin is second in goals in the Premier League this season with 11.
The 23-year-old has three goals in the League Cup so far following his hat-trick in the round of 16.
Brazilian Richarlison also has three in this competition for the Toffees.
For the Reds Juan Mata leads the way with two goals in the tournament thus far.
The other players with goals include Marcus Rashford, Paul Pogba, Mason Greenwood, and Scott McTominay.
McTominay is riding high following his weekend performance where he scored the two fastest goals in Premier League history.
Head to Head
 These sides have met three previous times in this competition.
The last time as mentioned was in 1993 with the Reds winning 2-0.
The last time these sides met in a League Cup quarterfinal Everton won 3-0 at Old Trafford.
The Toffees also beat United in their 1984 tie by a score of 2-1 at United home ground.
 Match Info
 Wednesday's quarterfinal match kicks off at 8 pm. (JSL).