Social Issues
Oldham Sisters Scale Everest
Holly and Olivia Nolan have raised £3,940 so far.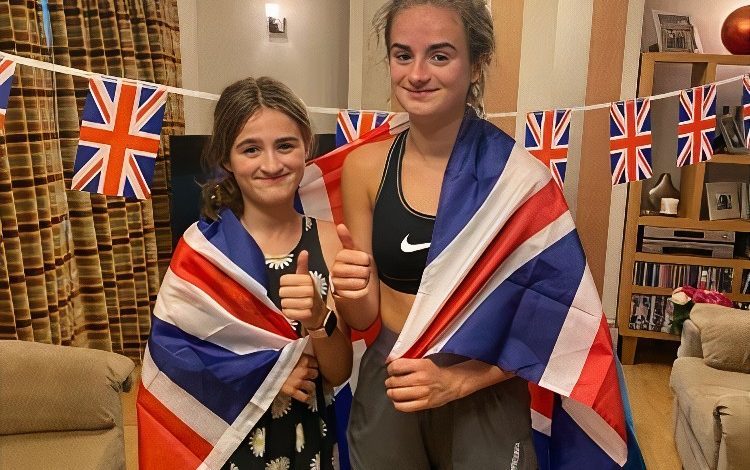 An 11-year old girl from Oldham and her sister have raised £3,940 for the Royal Manchester Children's Hospital.
Holly Nolan and her 15-year-old sister Olivia climbed the height of Mount Everest in their three-storey Stalybridge home in support of Holly's friend who has Acute Lymphoblastic Leukaemia. 
Freya Norman, 12, was first diagnosed in November 2016 and finished treatment in April 2019 however relapsed recently and is currently undergoing chemotherapy in Ward 84 of the hospital. 
She has received plenty of support from her school, Oldham Hulme Grammar and has also received a message from Natalie Haythornthwaite, the Captain of the English Netball Team.
Upon hearing news of the relapse, Holly wanted to do something to help so she and her father, Ged, came up with the idea of scaling Everest. 
Holly's sister Olivia also wanted to support her so the girls climbed up both flights of stairs 1,702 times and having to descend each time made the journey even more challenging. 
John Dalziel, the Deputy Principal of Oldham Hulme Grammar School which Holly and Olivia also attend said: "Freya is a much loved part of our school. She's a lovely girl and were all devastated to hear the news. Regarding Holly and Olivia, we're really proud of them both and for them to find this output for their energy is great. However, it doesn't surprise me, it's typical for the two of them to do something like this to support their friend." 
The girls stopped at the equivalent of each of the Everest base camps on their way to the summit to ensure that they ate and kept hydrated. 
Holly and Olivia's mum, Johanna Nolan said: "We're very proud of them. It was an extremely difficult challenge to take on. Both girls are quite sporty but nevertheless it required real strength of character and grit to scale the world's highest mountain. The girls commenced their climb on Saturday morning at 7.30am and didn't finish until 5.20am the following day. They were absolutely shattered by the end of it. It was a huge achievement for both of them. They are also thrilled to have raised so much for the hospital."
The pair have already exceeded their £1000 target but the JustGiving page raising money for Ward 84 is still open for donations and can be found here.