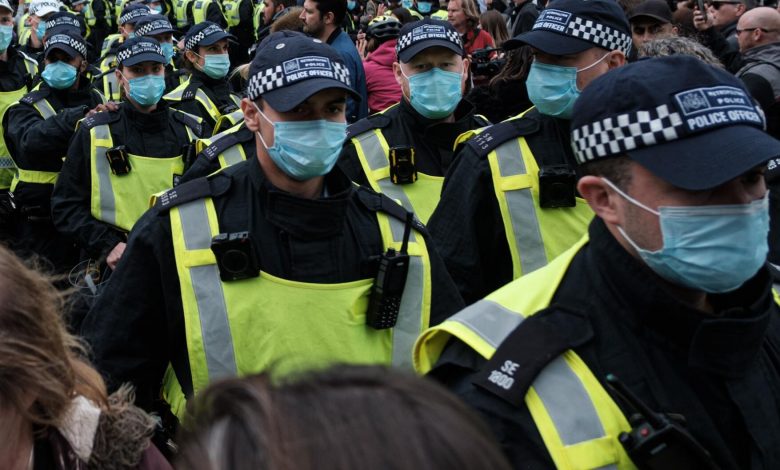 A crowd of around 40 people has gathered in St Peter's Square to protest current lockdown legislation. After the protest on public sector health pay in Manchester city centre, police attended to the scene.
Health workers organised a protest in response to the government's proposed 1 per cent pay rise for NHS workers today. After the protest, the police tried to end the protest and issued fixed penalty notices for the protestors.
A 65 years old woman was arrested by police for failing to provide details. She later provided details and a £200 Fixed Penalty Notice was given to her.
The organiser of the protest who is 61 years old has been issued with a £10,000 Fixed Penalty Notice.
Superintendent Caroline Hemingway said: "Regardless of one's sympathies for a protest's cause, we would ask the public to maintain social distancing and follow the legislation to prevent a rise in infections and provide the best possible chance of a further easing of restrictions in the weeks to come. Unfortunately, officers were met with a degree of non-compliance and it was, therefore, necessary to enforce issue FPNs."
A health worker from the crowd gathering in the city centre said: "Unfortunately the police have told us we can't proceed with this despite what's going on in the health service. We've been told we will not be able to go ahead with this, I'll be fined and reported to my employer and disciplined and people here will be fined as well, so we will therefore be shutting it down."
"I think we've made the point we wanted to make, we sent a message to the government. I think it's outrageous that somehow this is deemed illegal when the size of the crowd here will be ten times bigger in hundreds and thousands of schools tomorrow morning."