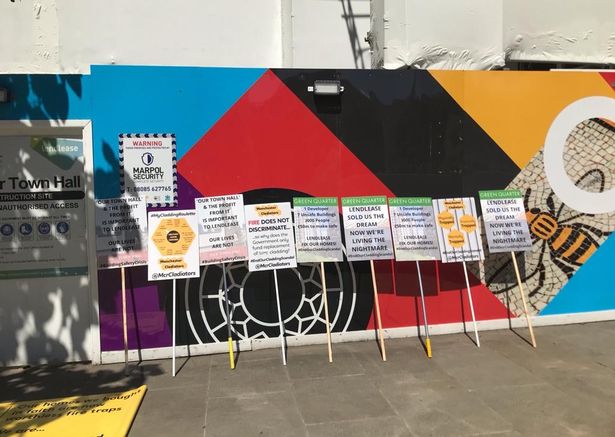 Hundreds of residents gathered across Greater Manchester yesterday to protest living in unsafe apartment blocks. The protests took place in Manchester city centre, Prestwich and other locations across the UK include London.
In June 2017, 72 people died after a fire at 24 storey block of flats in North Kensington, West London. Since the fire, residents across the country have demanded developers and the government's support for safer blocks with similar-style cladding.
Residents said after four years, they have seen no progress for their demand. And even they are now faced with bills of up to £20,000 in order to cover the costs of repair work for their properties.
In the protests, residents said: "The government has turned their back on us and, the developers will not take responsibility. We are facing financial ruin and bankruptcy, mental health issues and homelessness because our homes are not safe from fire."
The organiser of the protest who lives at 22 storey building in Manchester said: "We are at the stage where it's been four years since Grenfell and there has still been no progress. It is the same situation across Manchester and the country."
"These developers are still carrying on making money but have forgotten about the people they have sold these apartments to."
A spokesperson for the Ministry of Housing, Communities and Local Government talked about the current situation and said: "We know many people are worried – which is why our priority is making sure residents are safe and feel safe in their homes by removing dangerous cladding from the highest risk buildings as quickly as possible backed by over £5 billion."