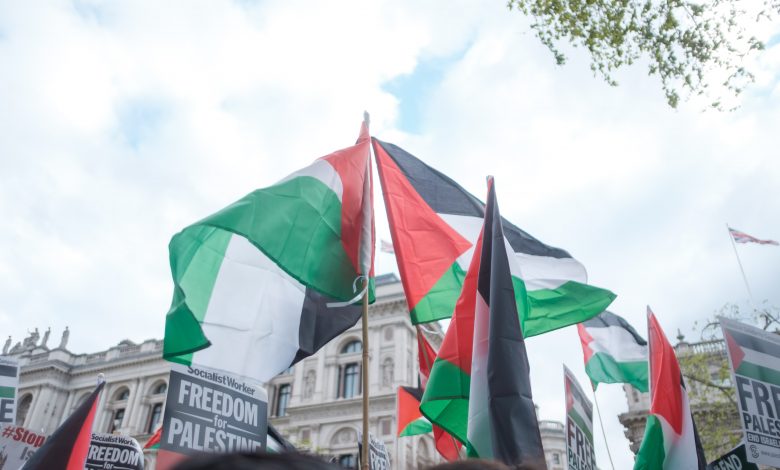 Protesters were at the streets of Greater Manchester yesterday to give their support to Palestine. Many protests were held in the city centre of Manchester, Wigan, Bolton, and Bury.
Hundreds gathered in the city centre at lunchtime with flags, banners, and placards to express their support for Palestinians after 11 days of conflict with Israel to a ceasefire which began on Friday.
In the protests, there were many groups that include Manchester Palestine Action; Palestinian Forum; Muslim Association of Britain; Palestinian Community Group; Manchester Jewish Action for Palestine; Greater Manchester Stop the War Coalition; Fight Racism! Fight Imperialism!; and Greater Manchester CND.
Organisers from Manchester Palestine Solidarity Campaign said the aim of the protests is"raise the Palestinian voice".
A young woman that lived in Palestine for three years talked on the protest and said: "I was scared to go to Palestine, I was scared from the bombings in the Gaza strip. But I'm not scared anymore – and I need you all to feel it."