Coronavirus
NHS Nightingale Hospital North West to close next month
Manchester Council Leader says drop in admission "very good news"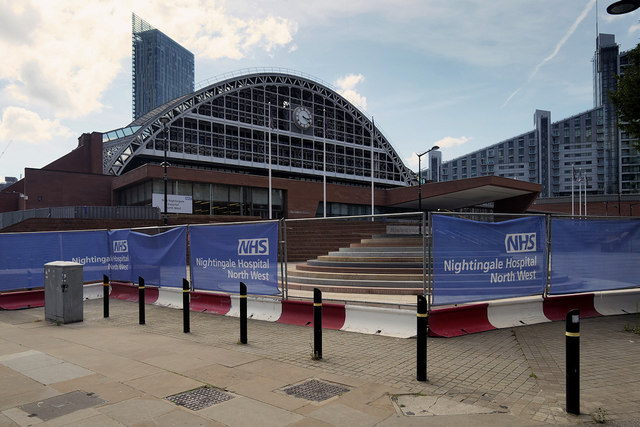 The end is near
A hospital in Manchester will close its doors for good at the end of March.
NHS Nightingale Hospital North West opened its doors last April in the Manchester Central complex at the cost of £10m.
Manchester council leader Sir Richard Leese says the "occupation" of the hospital was "going down". He continues to say everything is "on schedule to cease operations by the end of March."
The health and social care lead for the area calls the drops in admissions at the hospital "very good news". Leese adds it's a clear sign that the region had "reached its peak of the crisis a couple of weeks ago."
Weekly hospital admissions for COVID across Greater Manchester dropped to 186 on February 22. That's a significant dip from the 266 cases at the beginning of the month.
The facility has a capacity for up to 750 beds and has been treating non-Covid patients since reopening in October.
Leese cautions that there's still "a long way to go" before that area returns to "anything like normal."
He says the amount of beds available in the intensive care unit (ICU) is "relatively stable".
The Local Democracy Service reports that there are still 140 people in the ICU in Greater Manchester. That's down from 160 at the start of this month.
In closing, Leese said: "The hospitals are predicting that we'll have this number of ICU beds occupied, not necessarily with the same proportion of Covid patients, probably until early April." (JSL).