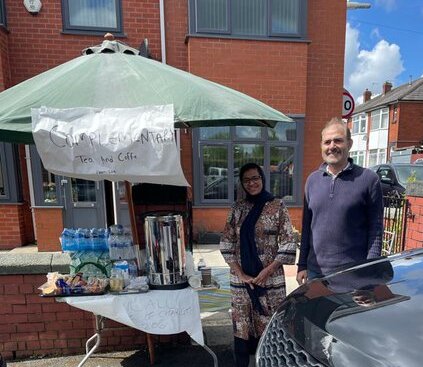 Hundreds of residents have queued up to receive coronavirus vaccination jab at Essa Academy today. After Indian variants have been detected and an increasing infection rate, more coronavirus vaccines have been administered over the weekend to help protect residents from the virus.
People who are living, working, and studying in the BL3 and BL4 postcode areas are eligible to have a vaccine at the site between 10 am and 4 pm.
A high number of volunteers are currently working at the site. Workers from a security firm have been present in case of tensions flared. Free tea, coffee, biscuits, and water have been offered for people who are waiting in line.
Former Indian cricketer Rashid Patel who lives nearby was also at the site and was giving out refreshments and biscuits to residents.