Football
Manchester United
Fernandes named United Player of the Month in November
Reds midfielder captures fifth monthly award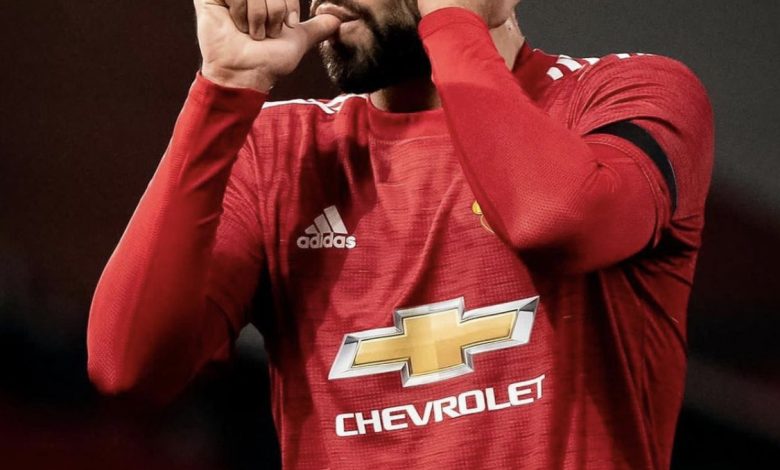 For the fifth time in the last eight months, Bruno Fernandes has been named Player of the Month for Manchester United.
The Month that was
 What started as a rough go in the team's first two fixtures in November (a 1-0 loss to Arsenal and a 2-1 defeat at Istanbul) ended with a flurry in a 3-2 comeback victory over Southampton.
In between that time Fernandes produced some magical moments which helped turn around the club's fortunes.
Down a goal to Everton Fernandes started the comeback with two goals in quick response before setting up Edinson Cavani for his first for the club.
He followed up that performance with the loan goal from the penalty spot in a 1-0 win over West Brom 
That was far from the end though for Fernandes who got the ball rolling for the Reds against Istanbul in the Champions League.
His stunning volley in the 7th minute opened the floodgates for his team to exact a little revenge on the Turks, scoring twice on the day and winning 4-1.
Down 2-0 last weekend to the Saints Fernandes stepped up once again leading the comeback with a goal in the 60th minute.
His Numbers
 Fernandes scored six goals in the month all at critical stages for his team in league play and in the Champions League.
United's number 18 is the first Reds player to score in four consecutive away matches in the Premier League after Ruud van Nistelrooy, Robin van Persie and Zlatan Ibrahimovic.
More than just his goals and assists though it's how many times his work has led to goals.
The 26-year-old has more goal involvements since his debut with United in January than any other EPL player with 36.
Others nominated
 Fernandes beat out Fred who came in second in the voting and captain Harry Maguire in third.
Winners so far

 With the win Fernandes joins Juan Mata and Marcus Rashford who won the award in September and October respectively. (JSL)