Football
Manchester United
Fernandes named Player of the Month for December
United midfielder wins award for the second time this season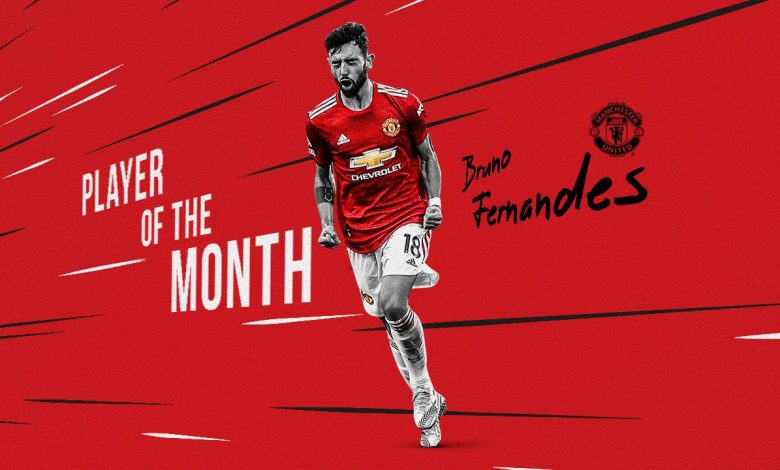 Ending with a flurry

 Bruno Fernandes has been named Manchester United's Player of the Month for December.
The Portuguese midfielder's stellar play is starting to rub off on the team who are currently in second place in the Premier League.
His assist on Marcus Rashford's game-winning goal against Wolves was just a small sampling of his outstanding play to end the year.
The Month that was
 A month that began in disappointment with relegation to the Europa League ended with a nine-match unbeaten run in the domestic league.
Through it, all Fernandes once again was the catalyst for United's success.
Fernandes was the star man in their fixtures versus West Ham, Man City, and Leicester City.
He had four goals across all competitions in December including two in a 6-2 thrashing of Leeds United.
He leads Man United in goals and assists this season with 10 and seven respectively.
Off the Charts
 To say Fernandes has been a revelation for the Red Devils would be an understatement.
Since joining the Premier League almost a year ago he's scored 18 goals domestically, second only to Liverpool's Mohamed Salah.
He's also got 14 total assists in the EPL.
Currently, he's got 32 goal involvements in the Premier League.
His goal-involvement rate per game sits at 1.10 which is above the legendary Eric Cantona's rate of 0.80 during his time with United.
It's his second Player of the Month award for his side this season. (JSL).