Coronavirus
27 more COVID deaths in Greater Manchester hospitals
Death toll in the regions hospitals is up to 5,168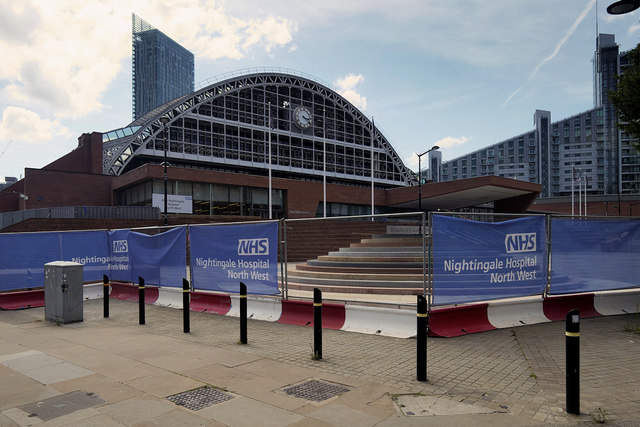 The death toll in Greater Manchester hospitals continues to rise.
Another 27 people around the region have died as a result of COVID.
NHS figures show the death toll across hospitals in the region currently sits at 5,168.
The Stockport NHS Foundations Trust has been hit the hardest with 16 deaths confirmed in the past 24 hours.
Seven people died in that period at Pennine Acute Hospitals.
Here's a breakdown of the total number of deaths from the coronavirus at hospital trusts as of Saturday:
Bolton NHS Foundation Trust – 568 (+2)

Greater Manchester Mental Health NHS Foundation Trust – 9

Manchester University NHS Foundation Trust – 992 (+1)

NHS Nightingale Hospital North West – 6

Pennine Acute Hospitals NHS Trust – 1,415 (+7)

Pennine Care NHS Foundation Trust – 7

Salford Royal NHS Foundation Trust – 438

Stockport NHS Foundation Trust – 473 (+16)

Tameside and Glossop Integrated Care NHS Foundation Trust – 521

The Christie NHS Foundation Trust – 23

Wrightington, Wigan and Leigh NHS Foundation Trust – 715 (+1)
While more deaths are always unfortunate, the stats tell us the number of fatalities is declining on this day of the week.

It's the lowest Saturday on record since January 2 when there were 479 confirmed deaths.
When compared to the death tolls in the past Saturdays, it's significantly less.
On January 30 the death toll hit 787, on the 23 it was at 825, then 926 on January 16, and finally 789 on January 9.
Across the UK this Saturday's death tolls rose by 675 with 571 new fatalities in England. (JSL).