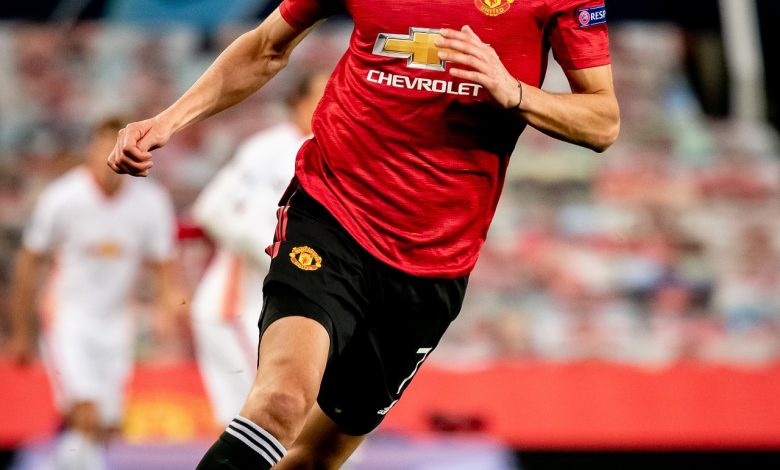 Making an impact
 One of Manchester United's veteran strikers could be sticking around longer than we thought.
Used primarily as a substitute so far Edinson Cavani's impact has been felt within the club.
The 33-year-old signed a one-year contract with the Reds on October's Transfer Deadline Day.
Despite only starting one Premier League match he's been extremely impressive with three goals and two assists.
"A Starter"
 He's made primarily used in cameo roles since joining the team but manager Ole Gunnar Solskjaer says Cavani's brought a lot to the table.
"He's definitely a starter, you don't classify a player of his quality as anything else," Solskjaer said.
"I trust him and that's the thing, we have good competition for places but he'll probably start more games than he won't."
Timing
 What's been perhaps most noticeable about Cavani's game is his ability to transform the team's fortunes.
Deadlocked with Leicester City on Boxing Day he helped set up Bruno Fernandes for an all-important second goal.
In their Carabao Cup tie with Everton, his strike helped propel them into the semi-finals.
His two second-half goals on the road at Southampton helped his side reverse a 2-0 deficit.
By Comparison
 When you compare his stats to United's other strikers Cavani definitely deserves an extension.
Anthony Martial has just a single goal in league play this season despite having featured in 10 matches, primarily as a starter.
Like Cavani, Mason Greenwood's had injury problems this season but still has only netted once in nine Premier League appearances.
When called upon the Uruguayan's provided the team with a huge spark that's been missing in past seasons.
Gas in the tank
Many teams were hesitant to sign the 33-year-old who took Paris by storm for seven years.
El Matador has shown football critics this season that age is simply a number.
His coach says he still has plenty left in the tank.
"At the moment it looks like he has got a few years left in him – even at the age he is, he is still one of the fittest players we have got.
"I wouldn't say anything else other than he has made a great impact when he has come here and let's just focus on improving everyone," says Solskjaer.
Cavani does have an option to extend his contract an extra year following the end of this season. (JSL).